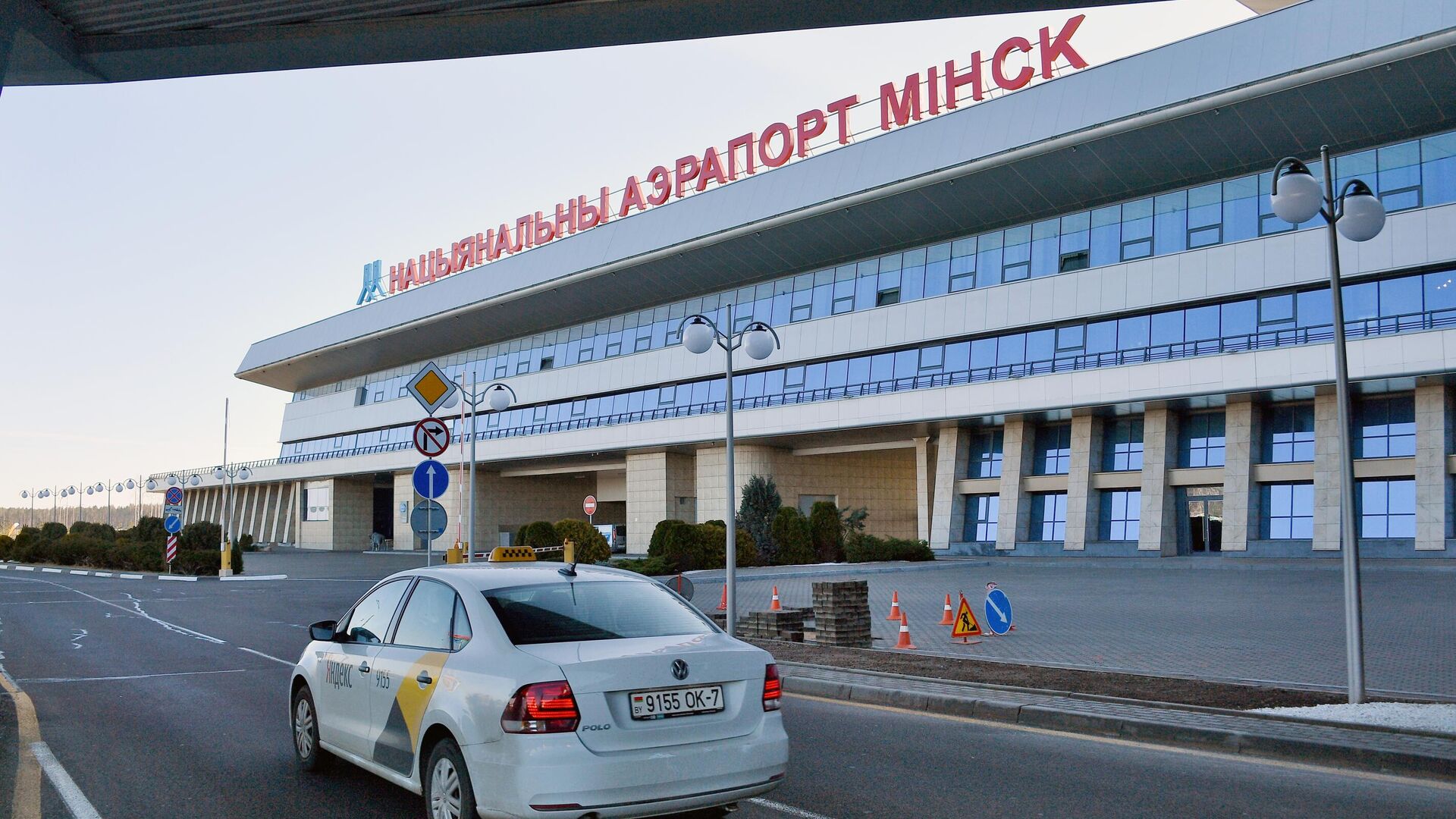 MINSK, 9 Nov – Belarusian special services are checking foreigners who entered the country through the airport for involvement in offenses, a law enforcement source said, commenting on the situation with refugees from the Middle East.
On Monday, the State Border Committee of Belarus reported that a large group of refugees from the countries of the East and Africa went to the border of Belarus with Poland. In the evening, the department said that the situation with refugees on the border of the republic with Poland remains extremely tense: more than two thousand refugees, including a significant number of women and children, have stopped in front of the Polish barriers on the border line. The Polish security forces do not let them through, the migrants made attempts to overcome the obstacles. Refugees set up camp at the border line overnight.
"When arriving at the airport, citizens show their passports. Accordingly, law enforcement officers check all persons who have arrived in Belarus. So among those who entered, there are no people involved in any offenses. The relevant special services are closely monitoring this," the source said. …
According to him, now "enough forces and means are concentrated on the Belarusian-Polish border." The power structures of Belarus refused to talk about the exact number and subdivisions. Also, the interlocutor of the agency said that now the Polish security forces regularly use aircraft to monitor the refugee camp at the border area, where migrants from the Middle East arrived.
"We regard this step as an act of psychological influence, when a helicopter is patrolling in the air at the border. The Polish side also broadcasts in foreign languages ​​about preventing border violations, but these methods resemble the times of war," the representative of the security forces said.
Recently, Lithuania, Latvia and Poland reported an increase in the number of detained illegal migrants on the border with Belarus, accusing Minsk of creating a migration crisis. Minsk rejects all charges. In connection with the situation, the President of Poland introduced a state of emergency on the territories bordering with Belarus, the army and the police were involved in protecting the border. President of Belarus Alexander Lukashenko noted that Minsk will no longer restrain the flow of illegal migrants to the EU countries: because of the West's sanctions, there is "neither money, nor effort." The border guards of Belarus have repeatedly stated about the forcible expulsion of migrants by Lithuania, Poland and Latvia to the Belarusian territory.
…