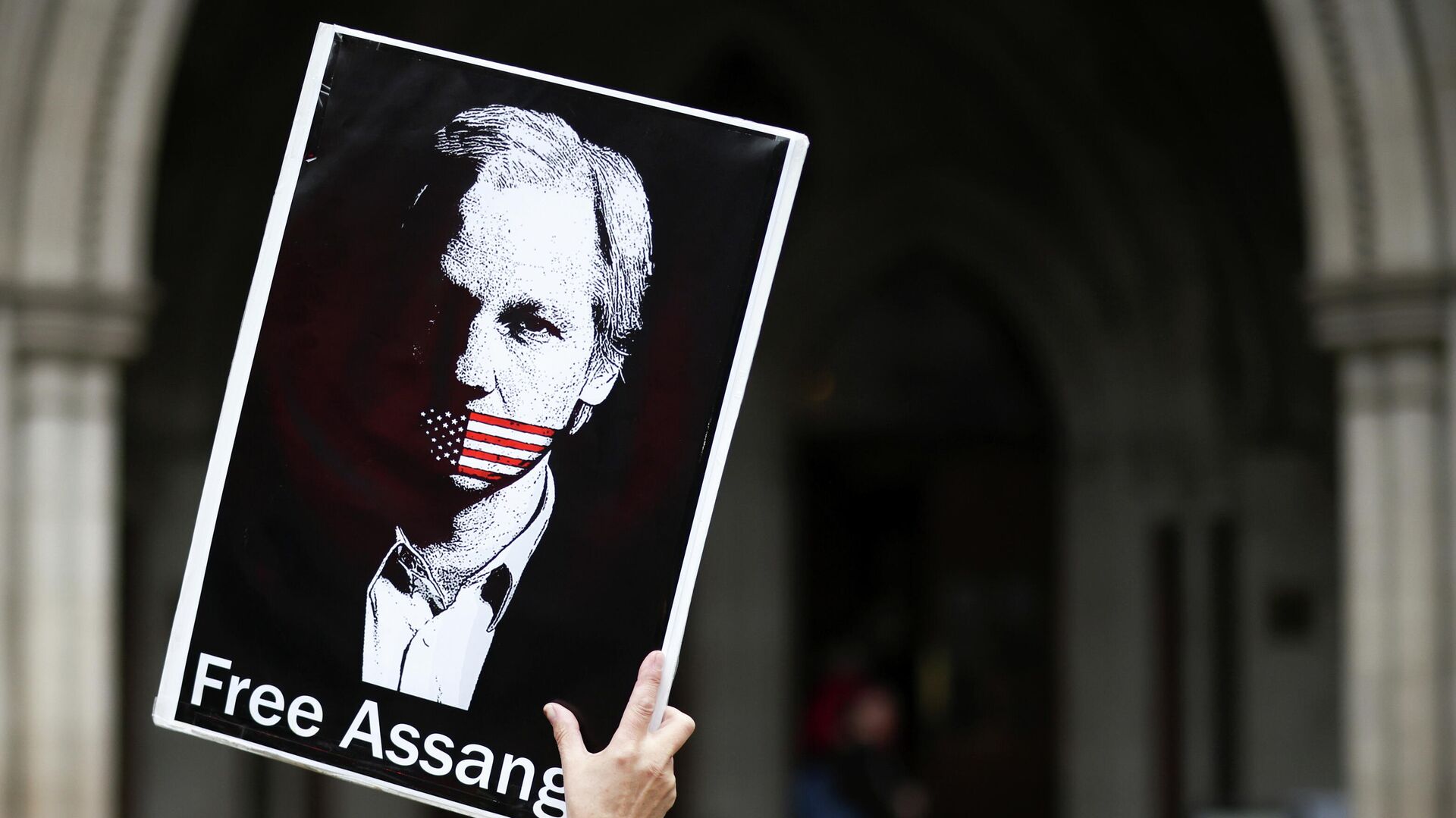 LONDON, 7 Nov –
Founder
WikiLeaks
Julian Assange and his fiancée Stella Morris are suing British Justice Minister Dominic Raab and the warden of the Belmarsh prison where Assange is being held for allegedly preventing the couple from getting married, the newspaper reported.
Daily mail
…
According to the publication, the couple fears that the obstacles that the British authorities are placing on their marriage are related to a "political war" against the founder of Wikileaks.
Media previously reported that US officials and the CIA were discussing the possibility of assassinating the founder of WikiLeaks in 2017 while he was hiding in the Ecuadorian embassy in London. At the same time, it was planned to steal Assange from the diplomatic mission or capture in case of an attempt to secretly escape.
"There is no reason for political interference in what is a fundamental human right," Morris quoted the publication as saying.
The couple has been seeking a wedding since May 2021, when Assange's fiancée asked a prison priest to organize the ceremony. Without waiting for help, Morris went to the warden's office on October 7 to obtain permission to marry, but there was no response. On October 14, lawyers for the couple asked Belmarsh officials to allow Morris to visit Assange with a local registration officer. This and subsequent inquiries also remained unanswered.
In the lawsuit, Raab and Belmarsh's boss Jenny Louis are accused of abuse of power, "irrational and unfair behavior," and also depriving the couple and their children of their rights.
According to Luis, she was forced to refer the request for the wedding to the Crown Prosecutor's Office. Lawyers for Morris and Assange consider these actions "inappropriate", pointing out that no charges have been brought against Assange in Britain.
Assange, accused of sexual harassment and rape in Sweden in 2010, has been hiding since June 2012 at the Ecuadorian Embassy in London, fearing extradition. On the morning of April 11, 2019, he was detained at the request of the United States. Since that time, Assange has been held in the Belmarsh maximum security prison. The extradition hearing began on May 2, 2019. Shortly thereafter, the US authorities announced that they had brought new charges against Assange for 17 counts of violations of the espionage and secret information disclosure laws. If extradited to the United States, Assange faces up to 175 years in prison.
…