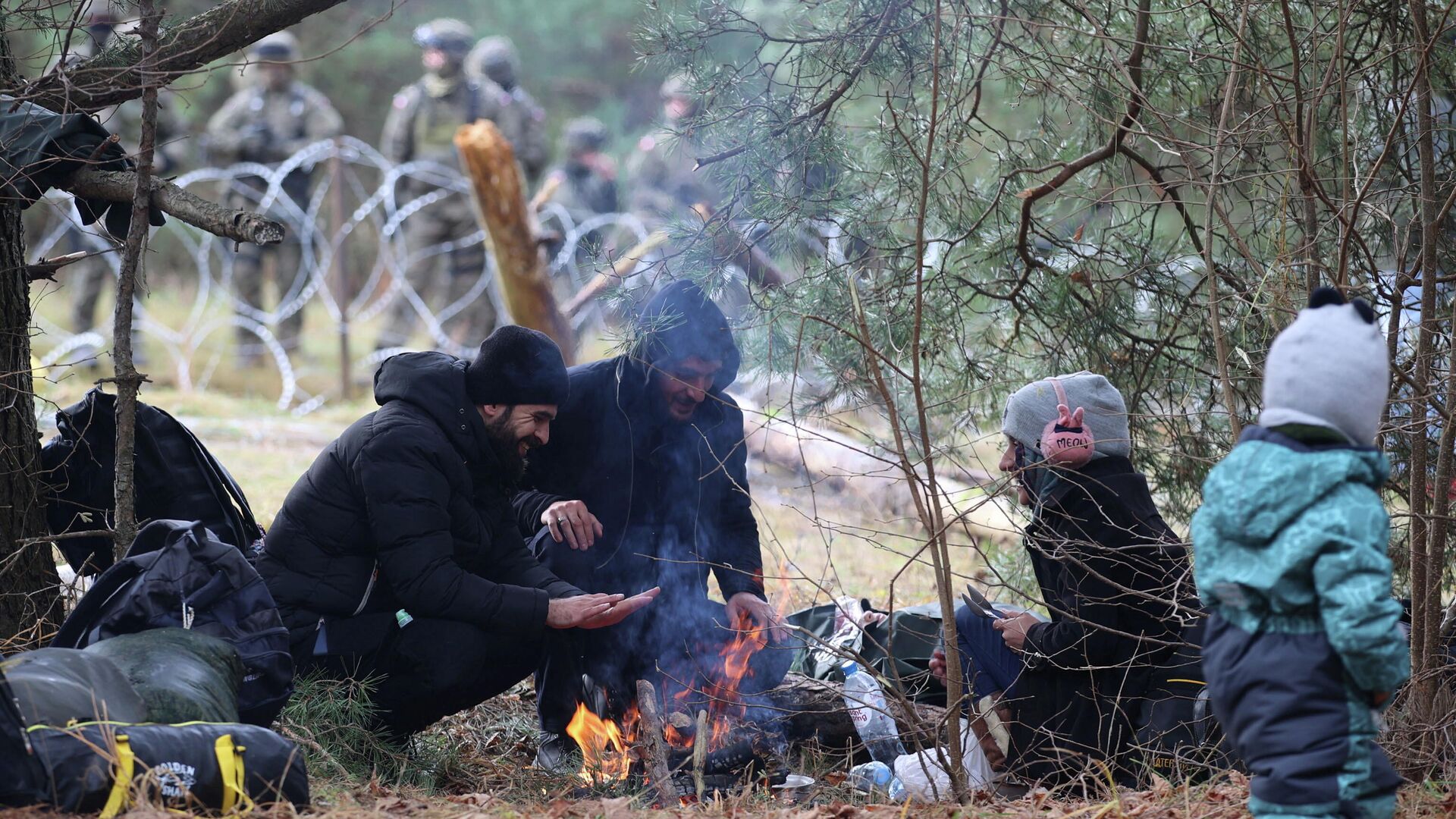 WARSAW, 8 Nov – The speaker of the lower house of the Polish parliament (Seimas) Elzbieta Witek called an extraordinary meeting to be held on Tuesday.
"On the issue of the situation on the Polish-Belarusian border, I convened today a meeting of the Presidium of the Sejm and a convention of seniors (meeting of elders – ed.). I came up with the initiative to convene an extraordinary meeting of the Seim, which will be held tomorrow," Witek said in a video message.
She insists that "the Belarusian authorities are responsible for what is happening at the border," which "using threats and blackmail, deliberately send migrants to the Polish border in order to provoke a crisis in Poland and the EU."
"Alexander Lukashenko must reckon with the consequences of his actions. An attack on the Polish border is an attack on a member of the EU and NATO," she added.
Earlier, a representative of the Polish Border Guard said that the Belarusian security forces sent a convoy of several thousand migrants not to the checkpoint with Poland, but towards the green border.
Prior to this, the press secretary of the Minister-Coordinator of the Polish Intelligence Services Stanislav Zharin wrote in
Twitter
that Belarus is preparing a large transfer of illegal migrants to Poland, and published a video made from the Belarusian side, which shows a group of several hundred people with luggage along the way. There are women and children among them.
On Monday, there were attempts to cross the border by force at the border. Migrants tried to overcome barbed wire, border guards used tear gas.
In this regard, the Polish Territorial Defense Forces reported that 100% of the soldiers of the 1st, 2nd, 4th brigades of the Territorial Defense Forces are in 6-hour readiness for action. Two battalions of the Territorial Defense Forces have already begun to mobilize soldiers. Polish Minister of National Defense Mariusz Blaschak said that the number of soldiers of the Polish Army on the border had increased to 12 thousand.
…