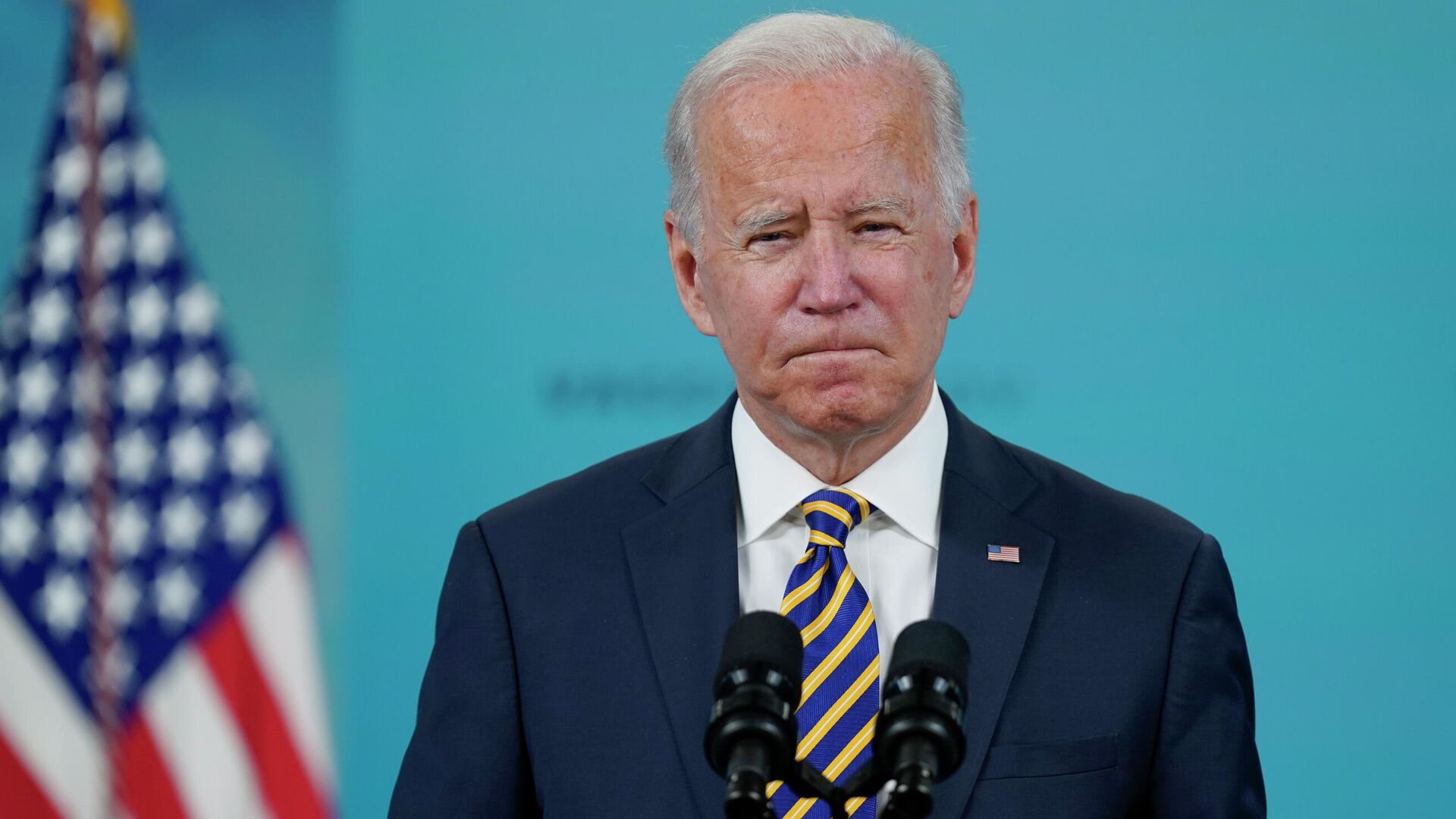 MOSCOW, 7 Nov –
Journalists
FOX News
and some viewers saw US President Joe Biden's speech as an attempt to diminish their intelligence.
The President's statement came during a press conference when he was answering a reporter's question. Biden suggested that ordinary Americans are worried about higher prices in stores because they cannot explain what the increase is related to.
"If we all got together for lunch and I would say, 'Let's ask whoever sits at the next table, no matter what restaurant we are in, to explain the supply chain to us." Do you think people will understand what we are talking about ? " – said the head of the White House.
He added that "smart people" live in the United States, but they "have never encountered anything like this," so they do not understand what is happening with the global supply chain. Biden also noted that "I have not seen a single reporter who could explain this topic well."
Following this, Fox News reporters released an article with the headline "Biden seems to be making fun of the Americans." Users of the news site expressed outrage in the comments.
"He is right about something. We put him in the White House," wrote the commentator under the nickname WCSHEARON ironically.
"Of course we are being bullied! The entire Democratic Party believes that the American people are not smart enough to make their own decisions," replied stella6340.
"If Biden does not understand or cannot articulate what a 'supply chain' is, it does not mean that others do not understand," the user Mark3333 was indignant.
"Does anyone in his administration know how the supply chain works? And if it's broken, does anyone know how to fix it?" Asked a user named Leo.
"I teach economics at school, if the White House thinks that the logistics are too difficult to understand, let them get in touch," one of the commentators joked.
American media reports claimed that the pandemic had disrupted the supply chain, which caused a shortage in the United States for some products, and the prices of a number of commodities jumped sharply. At the same time, Biden's opponents blame everything on his economic policy. Many of them post photos of empty shelves in stores on social networks, accompanying this with a hashtag accusing the president.
…