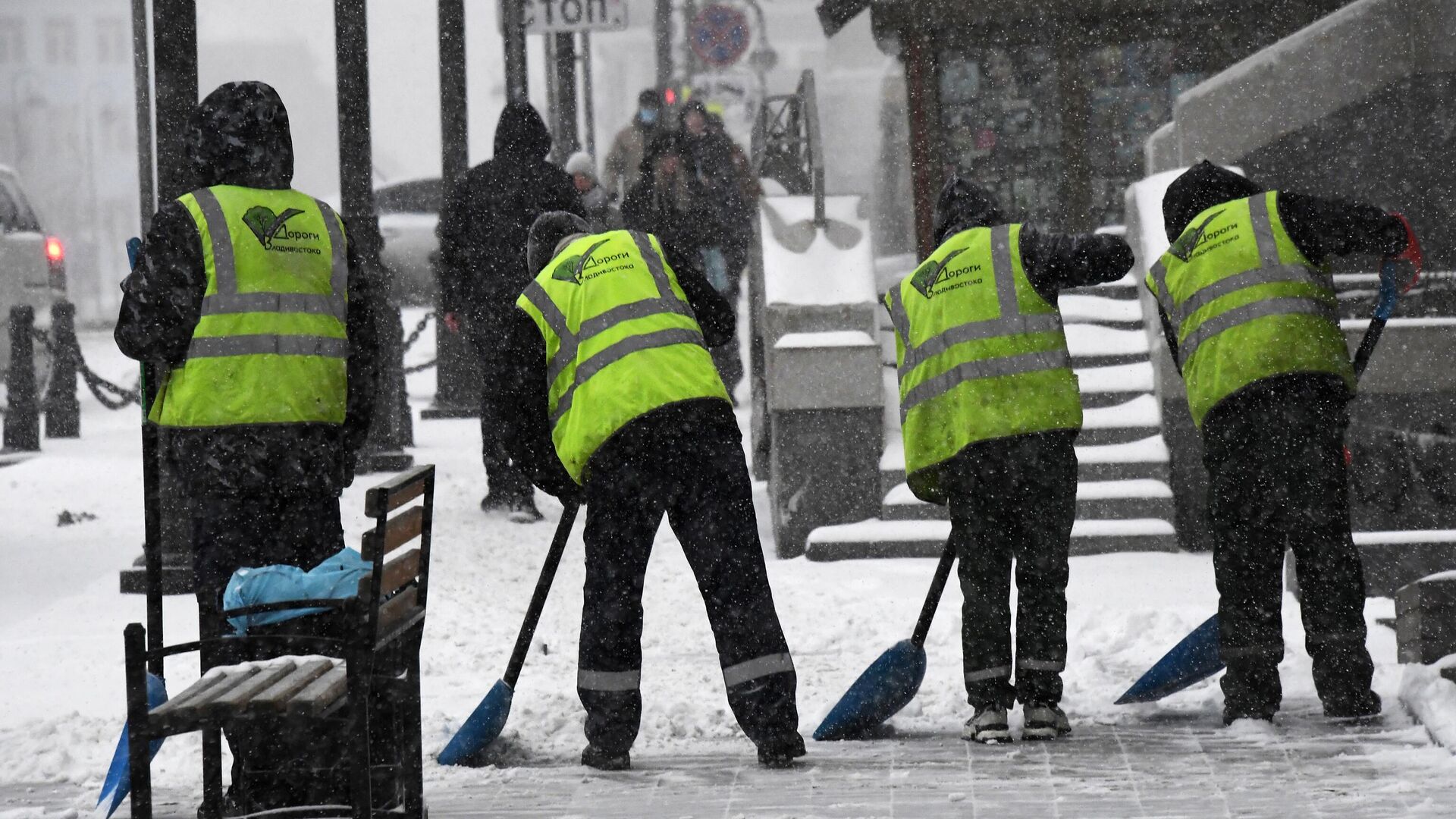 VLADIVOSTOK, 7 Dec – An administrative case was initiated against the deputy head of Vladivostok due to improper cleaning of the city after the snowfall that took place on November 30, the mayor was presented with a submission, according to the Primorye prosecutor's office.
"The inspection revealed over 125 sections of roads, sidewalks and viaducts that do not meet the requirements for their maintenance, which was the result of improper preparation and organization of the work of a specialized enterprise in the winter," the statement says.
According to the prosecutor's office, there is not enough specialized equipment for cleaning the city, and there is also a shortage of personnel. The department notes that the Vladivostok administration did not approve the procedure for maintaining roads, which led to inconsistency in the actions of the operational headquarters and the lack of proper interaction with road services and the traffic police.
"The Acting Prosecutor of Vladivostok Vitaly Markin in relation to the Acting Director of the institution (MBU" Maintenance of Urban Areas "), as well as the Deputy Head of the Vladivostok City Administration, initiated an administrative offense under Part 1 of Article 12.34 of the Administrative Code of the Russian Federation (failure to comply with road safety requirements when maintaining roads) ", – the prosecutor's office said.
The head of Vladivostok and the acting head of the MBU "Maintenance of Urban Areas" have been submitted a submission to eliminate violations of the law.
On November 30, Primorye was covered by a powerful cyclone, in many areas more than a monthly norm of precipitation fell, in Vladivostok – 77% of the norm. In the city all these days the street cleaning from snow continues. In social networks, local residents complain that the courtyards are not cleaned, the driveways, including those to socially significant institutions, are slippery. The head of Vladivostok, Konstantin Shestakov, dismissed from his post the deputy head of the enterprise "Maintenance of urban areas" Alexei Rudenko, who was responsible for organizing snow removal. Also, the mayor accepted the resignation of the head of the enterprise "Maintenance of urban areas" Igor Strelnikov.
…