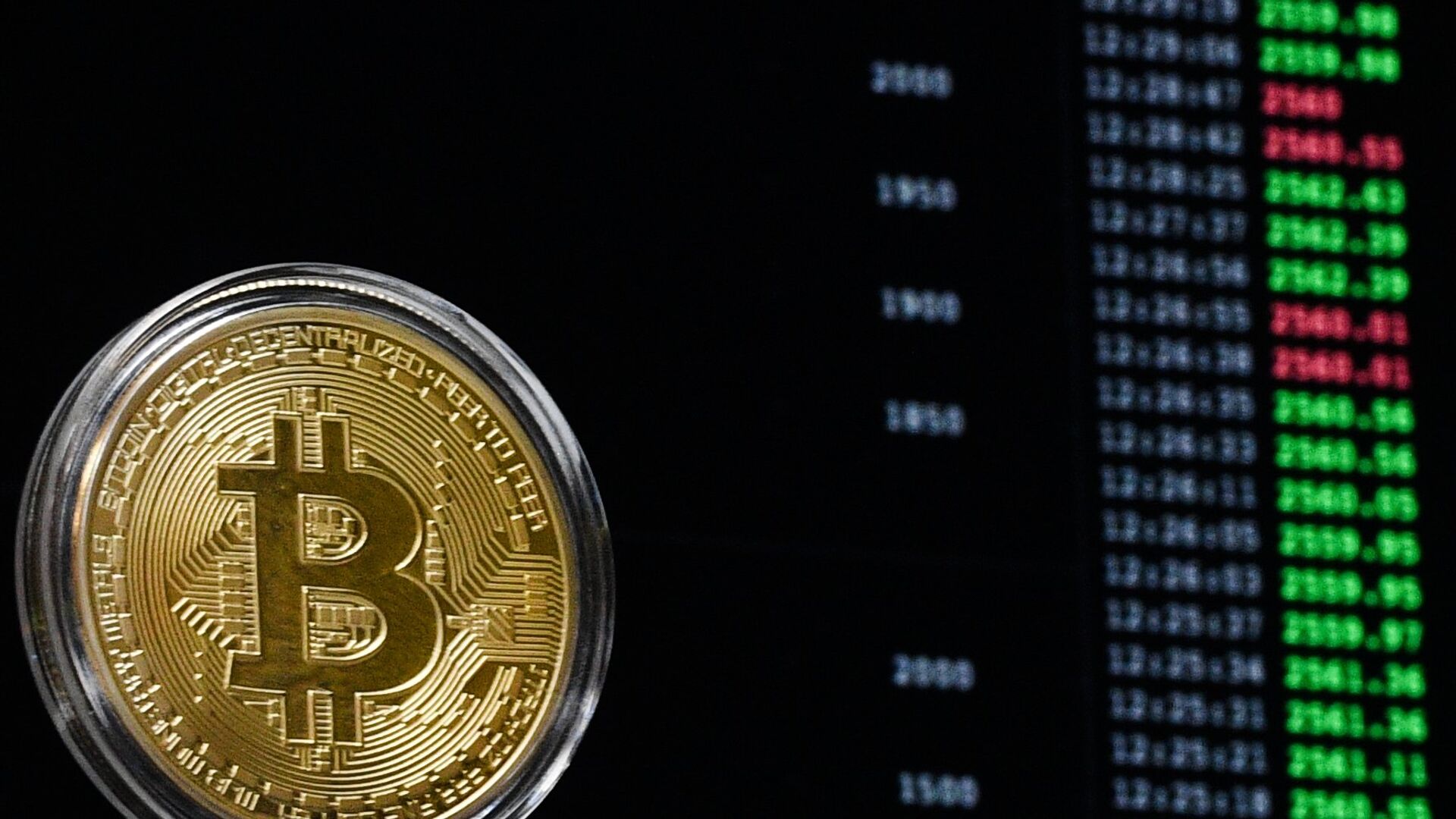 MOSCOW, 26 Nov –
Company experts
Brand Analytics
assessed the interest of Russian Internet users in cryptocurrencies: Bitcoin topped the rating, Tether and Litecoin were also in the top three, according to a study available
To assess the real interest of users in the subject of cryptocurrencies, the company's experts analyzed more than 2.4 billion public messages, which contain over 46.7 billion words, published in social media from October 1 to October 31, 2021.
"The most popular cryptocurrency in October was Bitcoin (BTC) – Russian-speaking users mentioned it in 4.4 million messages. The cue ball had a rally for a year – even in the summer, the cost of one" cue ball "was equal to $ 30 thousand, and in October the price renewed its historical maximum at $ 69,000, "the study says.
The second position was taken by the dollar-pegged stablecoin Tether (USDT). The "dollar-backed" cryptocurrency received 855 thousand mentions per month, "the authors note.
© / a>
Top 10 popular cryptocurrencies in Russian-speaking social media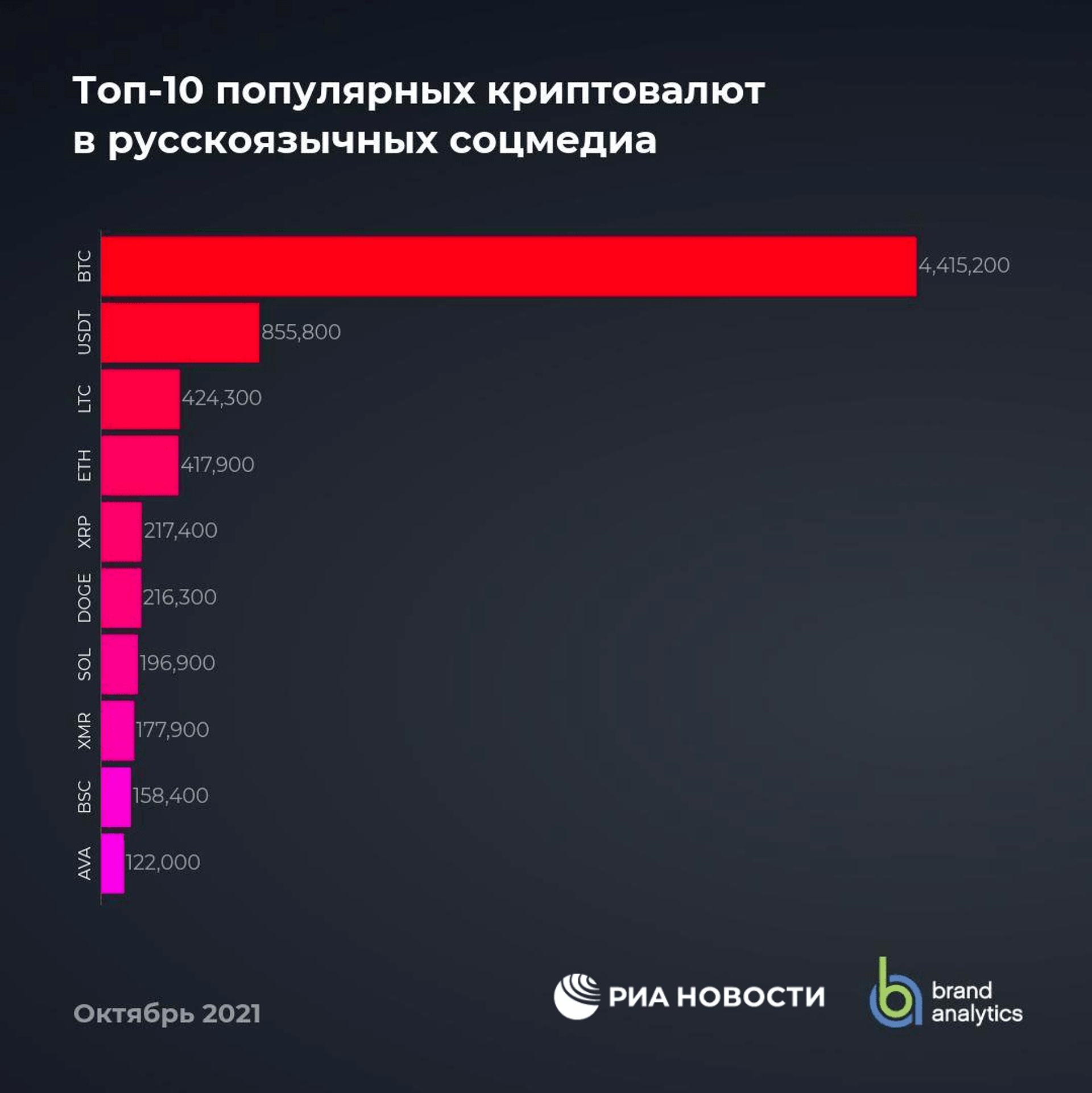 Top 10 popular cryptocurrencies in Russian-speaking social media
Litecoin (LTC) took the third line, which was mentioned 424 thousand times. "For the currency, the month has become a jubilee – on October 12, 2021, exactly ten years have passed since the creation of Litecoin," experts remind.
Also, the list of the most popular cryptocurrencies among users includes Ethereum (ETH), Ripple (XRP), Dogecoin (DOGE), Solana (SOL), Monero (XMR), BowsCoin (BSC), Travala (AVA) – each of the currencies was mentioned by more than 100 thousand times a month.
"The peak of interest in the topic among Russians has not yet passed. There are thousands of different cryptocurrencies in the world, while only 600 of them are mentioned in the Russian-speaking space. cryptocurrencies will increase, and interest in the topic will continue to grow, "- the authors of the study are sure.
…