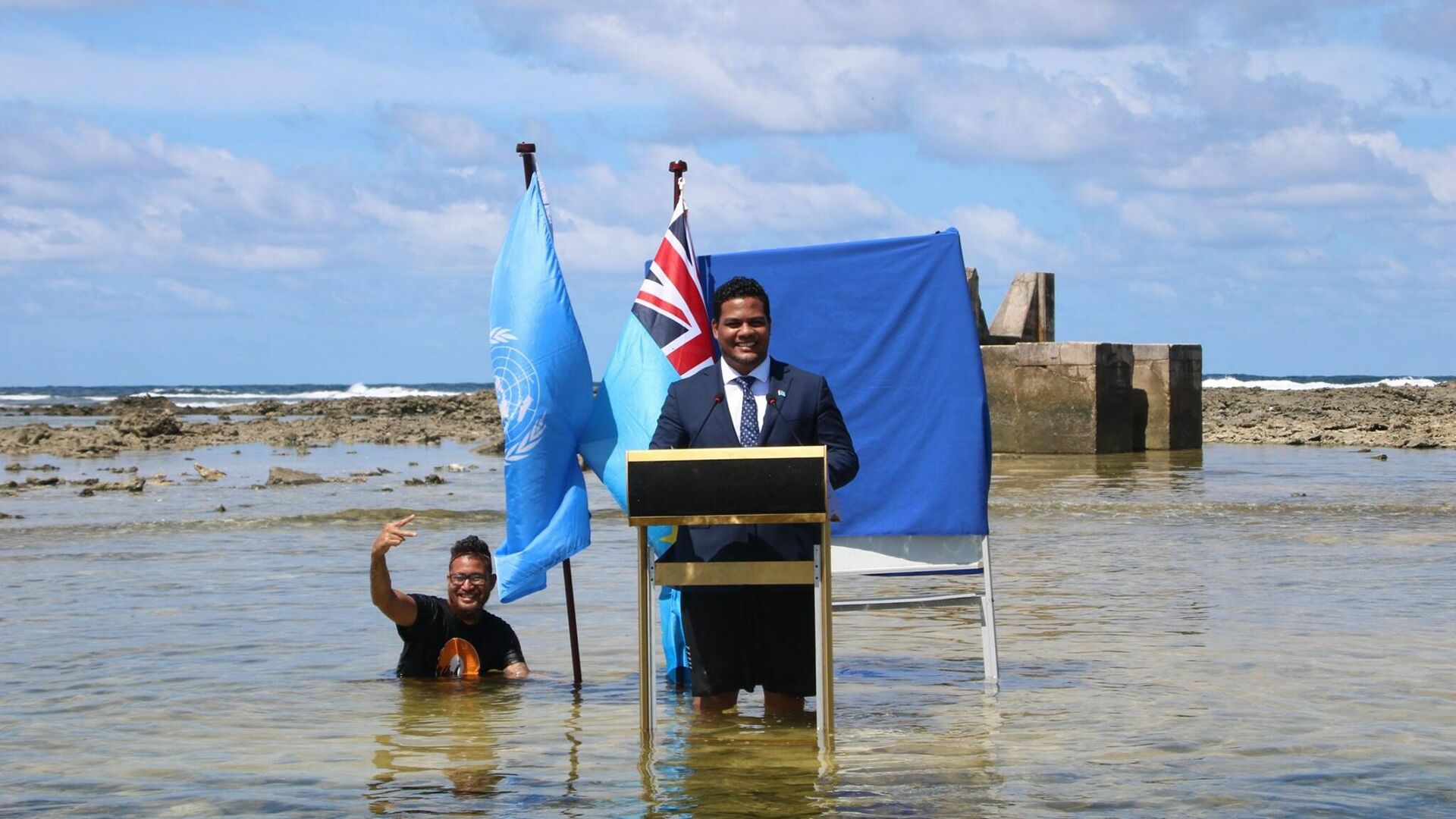 MOSCOW, Nov 9 –
Tuvalu Pacific State Foreign Minister Simon Coffee recorded a video message for the Glasgow Climate Summit (COP26) while in the ocean knee-deep. The video was published by the politician on
Youtube channel
…
"Climate change and rising sea levels are devastating. These problems threaten Tuvalu and other Pacific island states. We are drowning," he said.
When watching the video, one gets the impression that the minister is making a speech from the rostrum, against the backdrop of a blue drapery and two flags – Tuvalu and the UN. However, in the last seconds, the camera moves away, and the viewer discovers that Coffee is standing in the water on the shallows, and behind him is the Pacific Ocean.
Coffee said his statement confronts COP26 with the real situation in which Tuvalu finds itself and underscores the bold action that its residents are taking.
Earlier, foreign media ranked Tuvalu on the list of island states that may disappear from the face of the Earth due to global warming and melting of glaciers.
Scientists have repeatedly pointed out the need to limit the temperature rise on Earth to within one and a half to two degrees Celsius in order to mitigate the negative effects of global warming. To this end, more than 190 states signed the Paris Agreement in 2015, which provides a specific action plan to achieve this goal. The document does not imply a complete phase-out of fossil fuels, but countries should take measures to reduce greenhouse gas emissions and switch to renewable energy sources.
…