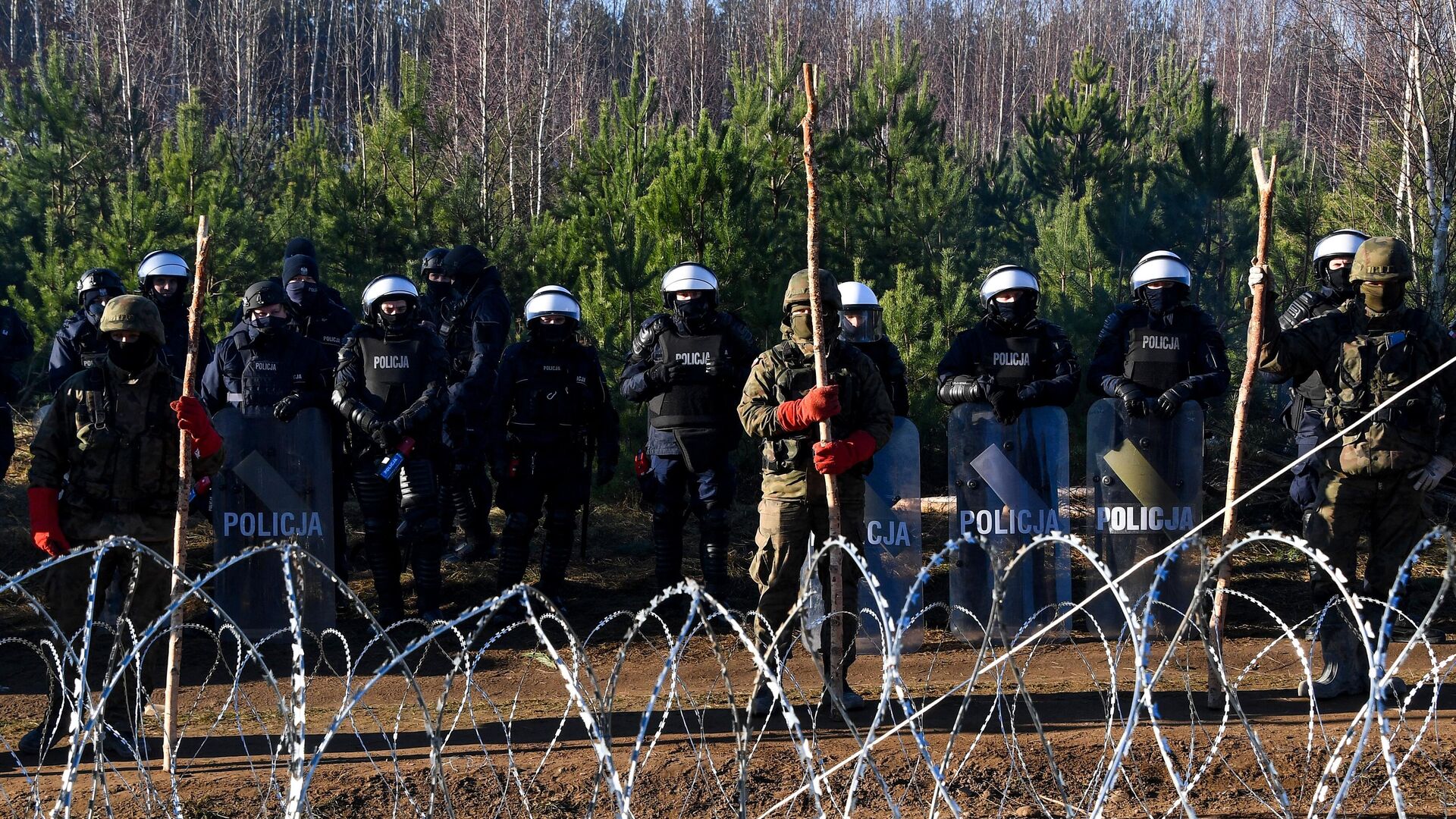 WARSAW, 9 Nov – Russia has "far-reaching goals" in the migration crisis on the Polish border, including the destabilization of the EU, says the Minister of Internal Affairs and Administration of the Republic, Mariusz Kamiński.
"What is important for Russia in this game? You need to clearly tell yourself that Russia has its own far-reaching goals. Undoubtedly, this is a destabilization of the situation in the EU, an attempt to permanently destabilize Central and Eastern Europe. Undoubtedly, these are Russia's strategic goals. They want to have an instrument of influence and blackmail. to Europe, to the free world, acting by someone else's hands, "the minister said, speaking at an extraordinary meeting of the Diet.
Earlier, the official representative of the Russian Foreign Ministry Maria Zakharova said that the West should not pretend that what is happening on the border between Poland and Belarus is a kind of "hybrid operation" by President of Belarus Alexander Lukashenko with the support of Russia, it is a lie.
On Monday, the State Border Committee of Belarus reported that a large group of refugees from the countries of the East and Africa went to the border of Belarus with Poland. In the evening, the department said that the situation with refugees on the border of the republic with Poland remains extremely tense: more than 2 thousand refugees, including a significant number of women and children, have stopped in front of the Polish barriers on the border line. The Polish security forces do not let them through, the migrants made attempts to overcome the obstacles.
Recently, Lithuania, Latvia and Poland reported an increase in the number of detained illegal migrants on the border with Belarus, accusing Minsk of creating a migration crisis. Minsk rejects all charges. In connection with the situation, the President of Poland introduced a state of emergency on the territories bordering with Belarus, the army and the police were involved in protecting the border. President of Belarus Alexander Lukashenko noted that Minsk will no longer restrain the flow of illegal migrants to the EU countries: because of the West's sanctions, there is "neither money, nor effort." The border guards of Belarus have repeatedly stated about the forcible expulsion of migrants by Lithuania, Poland and Latvia to the Belarusian territory.
…