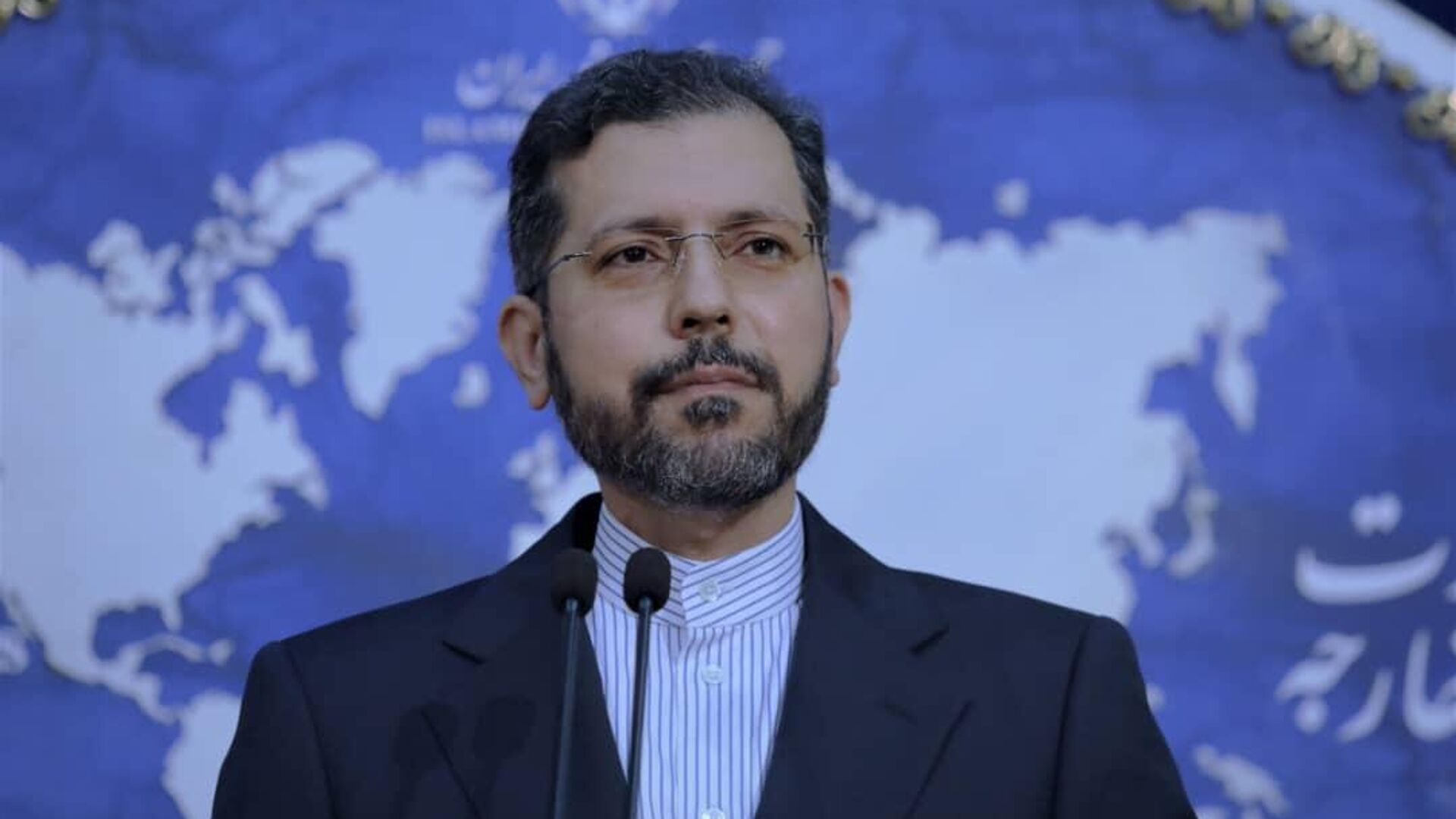 MOSCOW, 8 Nov – The Iranian authorities believe that the United States will be able to return to the nuclear deal only if economic sanctions are lifted on Tehran, admits its guilt in the collapse of the deal, and also assures Tehran that such a US withdrawal from the JCPOA will not happen again, Iranian Foreign Ministry spokesman Said Khatibzade said on Monday. …
"The United States needs to know that it is not a member of the JCPOA and cannot ask for anything under this agreement from other members of the deal. The path for the United States to return to the JCPOA is clear. and in the current situation, they must lift the sanctions at the same time … We must assure that in the future no other administration will repeat Trump's withdrawal from the nuclear deal with Iran, "Khatibzade said during a press conference broadcast by central television.
In 2015, the UK, Germany, China, Russia, USA, France and Iran signed a JCPOA. The deal included the lifting of sanctions in exchange for limiting Iran's nuclear program as a guarantor of Tehran's non-receipt of nuclear weapons. In May 2018, then-US President Donald Trump decided to unilaterally withdraw and reinstate tough sanctions against Tehran. In response, Iran announced a phased reduction in its obligations under the agreement, abandoning restrictions on nuclear research, centrifuges and the level of uranium enrichment.
Negotiations are underway in Vienna to restore the JCPOA and lift US sanctions on Iran; the sixth round ended on June 20. According to Mikhail Ulyanov, Permanent Representative of the Russian Federation to international organizations in Vienna, the work to restore the deal has been completed by almost 90%, there are still political moments related to the obligations of the United States and how Washington will comply with them in the future.
In late October, US President Joe Biden's national security adviser, Jake Sullivan, announced that the US was ready to resume good faith negotiations with Iran to return to the nuclear deal.
…