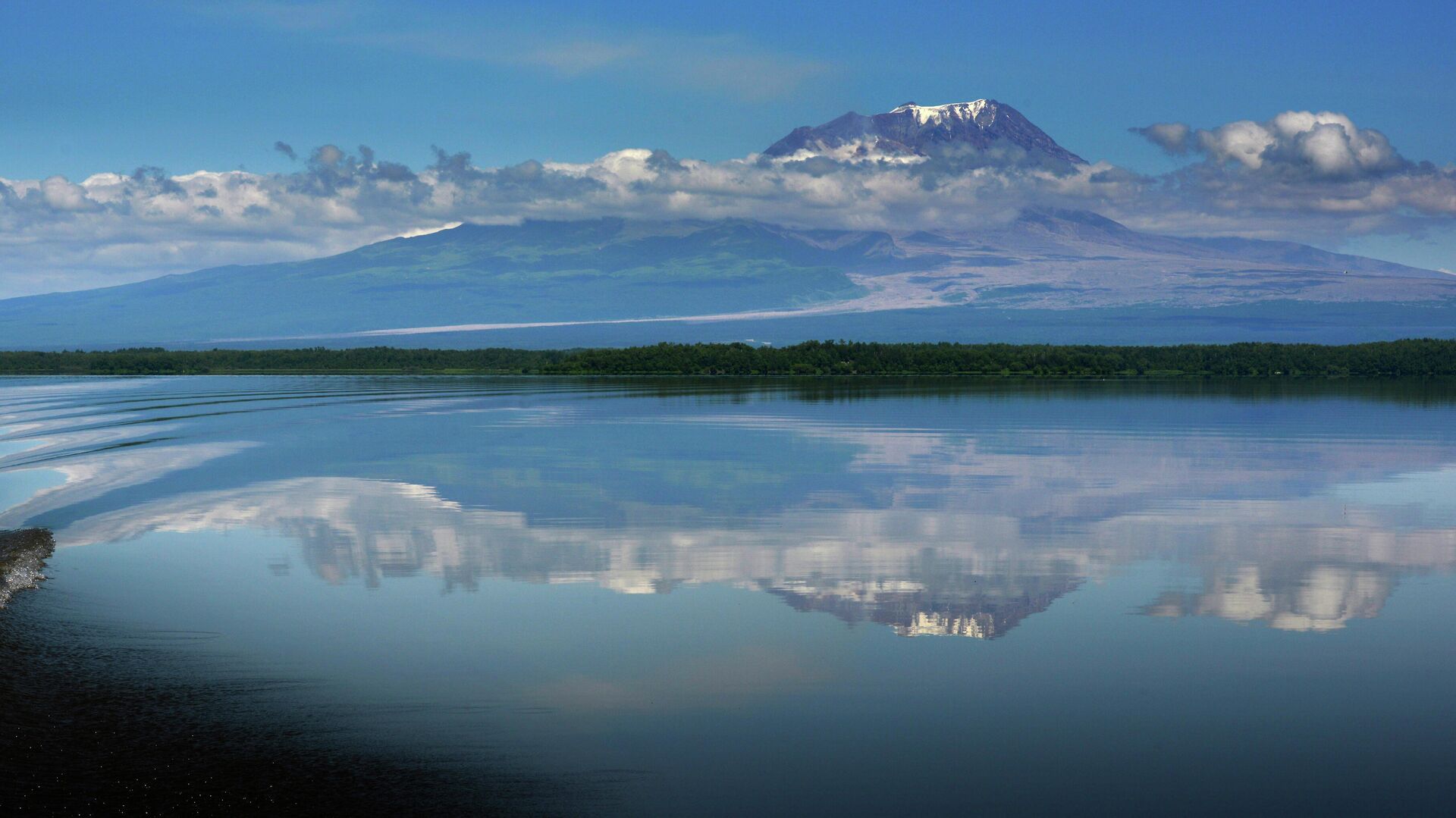 PETROPAVLOVSK-KAMCHATSKY, November 7 – The unusually bright for central Kamchatka aurora borealis above the Shiveluch volcano was captured by the camera of the Kamchatka volcanological station in the village of Klyuchi, said Yuri Demyanchuk, head of the Klyuchevskoy volcano station of the Institute of Volcanology and Seismology of the Far East Branch of the Russian Academy of Sciences.
Earlier it was reported that on November 4, due to a powerful magnetic storm, the northern lights were visible in the north of the Kamchatka Territory. In the central part of the peninsula, the northern lights are usually not seen.
"We didn't see it with our eyes, unfortunately, because it happened at night and no one expected, of course. Then we saw it on the recording. It lasted about ten minutes in total. It happened before, yes, but a much less faint glow. But this time it was a magnetic storm. was powerful, so the whole sky was on fire, "- said Demyanchuk.
Shiveluch (3283 meters above sea level) is the northernmost active volcano in Kamchatka. It is located about 45 kilometers from the village of Klyuchi in the Ust-Kamchatsky District of the Kamchatka Territory.
…