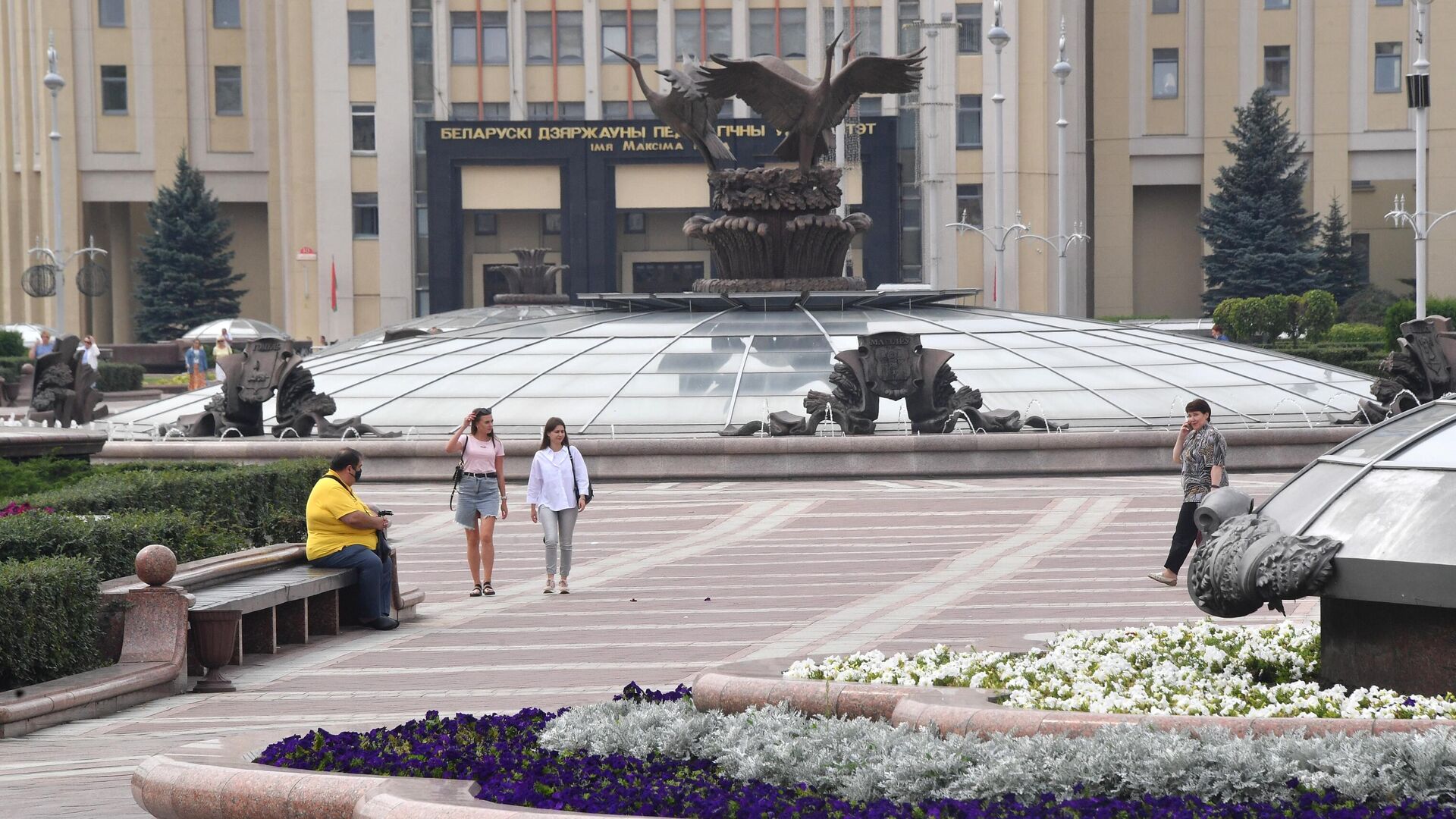 MINSK, 7 Nov – Deputy Commander of the Air Force and Air Defense Forces of the Armed Forces of Belarus Anatoly Bulavko said about the frequent flights of Western reconnaissance aircraft near the Belarusian state border.
On the eve, the commander of the Air Force and Air Defense Forces Igor Golub said that Belarus is witnessing a significant increase in the intensity of flights of military and reconnaissance foreign aircraft near its borders. In this regard, the republic has strengthened the composition of the air defense duty forces of anti-aircraft missile formations and military units. Earlier, the Belarusian authorities have repeatedly expressed concern about the activation of the NATO bloc near the western borders of the country, the growth of its grouping and the number of military exercises.
"The situation that is developing near our state borders is abnormal. And no matter what slogans this may be covered up, it still remains abnormal," Bulavko said in an interview with the TV channel. STBshown on Sunday.
He said that "literally over the past two months, reconnaissance flights in the adjacent territory (with Belarus – ed.) Have been made more than 200 times." "These flights provide control over the airspace over our country, over electronic equipment for practically 24 hours a day. The question arises: what is this – defense? There is a 15-kilometer zone along the border, into which aviation should not fly unless absolutely necessary. Over the past month, aviation has flown more than 100 times into this 15-kilometer zone on the adjacent territory near our border, "Bulavko said.
He drew attention to the fact that at the beginning of 2020 and in 2019 the number of such flights was measured by "literally several dozen" and neighboring states informed the Belarusian side about such flights, which was "normal practice". "But the current number of flights in the immediate vicinity of our state border is a certain overkill," stated Bulavko.
After the presidential elections held in Belarus on August 9, 2020, in which Alexander Lukashenko won for the sixth time, who, according to the CEC, received 80.1% of the vote, massive opposition protests took place in the country. Relations between Belarus and Western countries after the elections deteriorated sharply, the European Union, Great Britain, the USA, Canada and a number of other countries gradually introduced sanctions against Belarusian officials and enterprises, accusing Minsk of election violations and human rights violations. Lukashenka more than once accused the West of directly interfering in the situation in the republic, noted that the unrest is directed by the United States, and the Europeans "play along" with it.
…