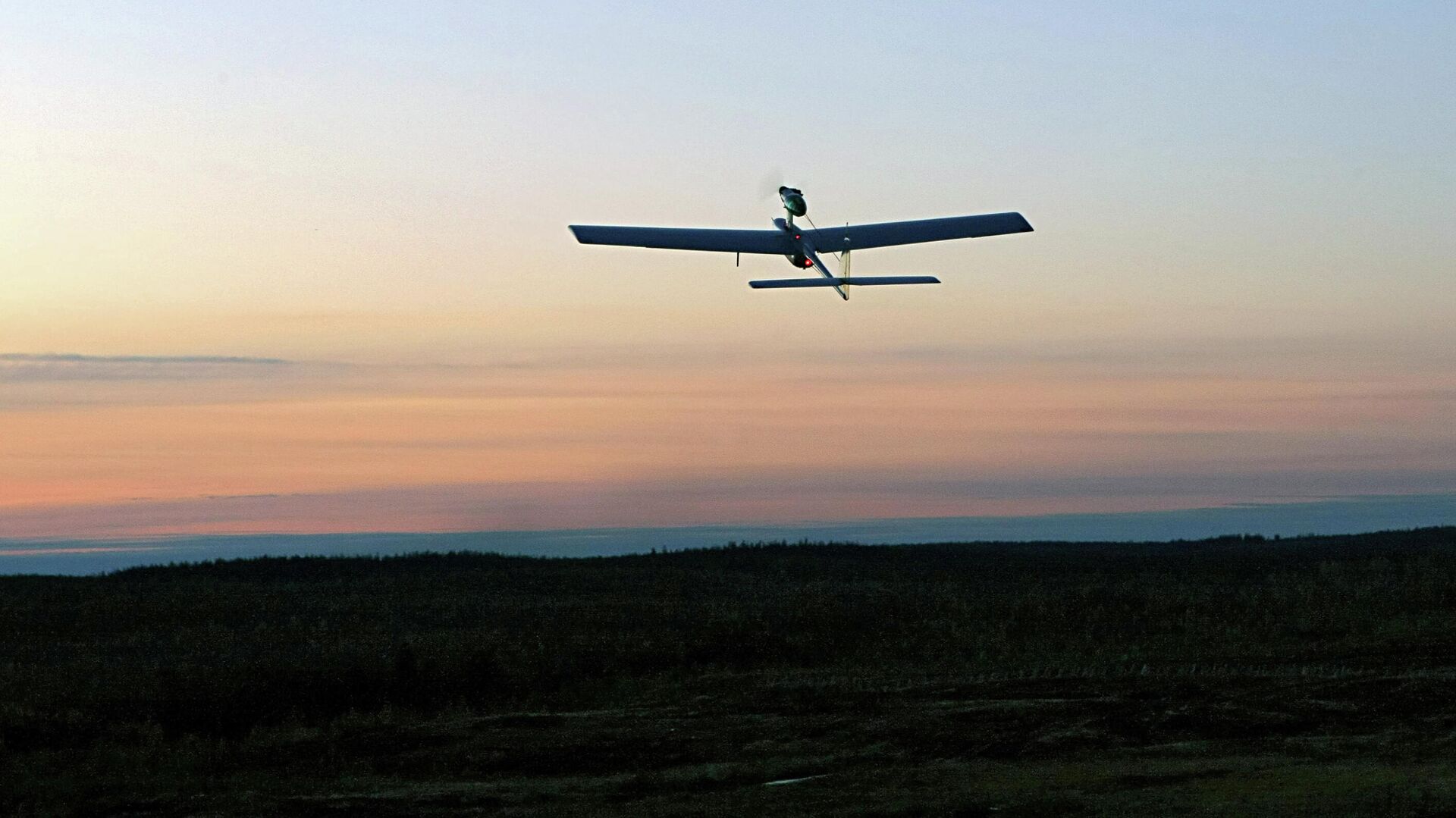 PETROPAVLOVSK-KAMCHATSKY, November 7 –
Russia possesses the entire spectrum of unmanned systems for aviation, land and sea use, the transition to unmanned vehicles is a trend in the development of the armed forces, Deputy Prime Minister Yuri Borisov said on the air of the TV channel
"Russia 1"
in the program "Moscow. Kremlin. Putin" in an interview with journalist Pavel Zarubin.
"We really have something to be proud of. The situation has changed dramatically over the past 10 years, we have a full range, all types of unmanned aerial vehicles, unmanned aerial vehicles, unmanned ground vehicles, surface-underwater vehicles, work in this direction is carried out very intensively, because this is a very stable trend , this is the future of the development of the armed forces, "Borisov said.
In early November, Russian President Vladimir Putin noted that the Russian army is armed with more than 2,000 drones, adding that "we need to continue working on them." According to him, Russia has learned to effectively repel drone attacks, which have shown themselves to be effective and dangerous weapons in recent conflicts.
Several domestic defense enterprises are preparing combat robots for the Russian army at once. Thus, the Kalashnikov concern is creating a combat robot as part of the Companion development work. According to the famous military expert Viktor Murakhovsky, his main tasks will be the protection of territories and intelligence.
In addition, the Uralvagonzavod concern is preparing robotic systems based on the T-72B3 tank. One of them is an unmanned combat vehicle with heavy weapons, the second is a unmanned combat vehicle with automatic cannons.
Employees of the Foundation for Advanced Study (FPI) are also involved in the topic of combat robots. Five samples (two wheeled platforms and three tracked) of the Marker robotic systems are being tested. With their help, key technologies of ground-based robotics are being worked out: technical vision, communications, navigation, autonomous movement and application, group control.
Among the well-known combat robots already in service with the Russian army is the Uran-9 platform. This robot is designed to conduct reconnaissance, fire support and destroy enemy armored vehicles. The 12-ton vehicle is armed with an Attack guided weapon system with anti-tank missiles, Shmel-M jet flamethrowers, a 30-mm 2A72 automatic cannon and a 7.62 mm machine gun.
Another robot is for underwater use. We are talking about the nuclear-powered Poseidon submarine submarine complex, which Russian President Vladimir Putin first announced in his message to the Federal Assembly in 2018. According to him, such drones can be equipped with both conventional and nuclear weapons, which will allow them to hit a wide range of targets, including aircraft carrier groups, coastal fortifications and infrastructure.
…