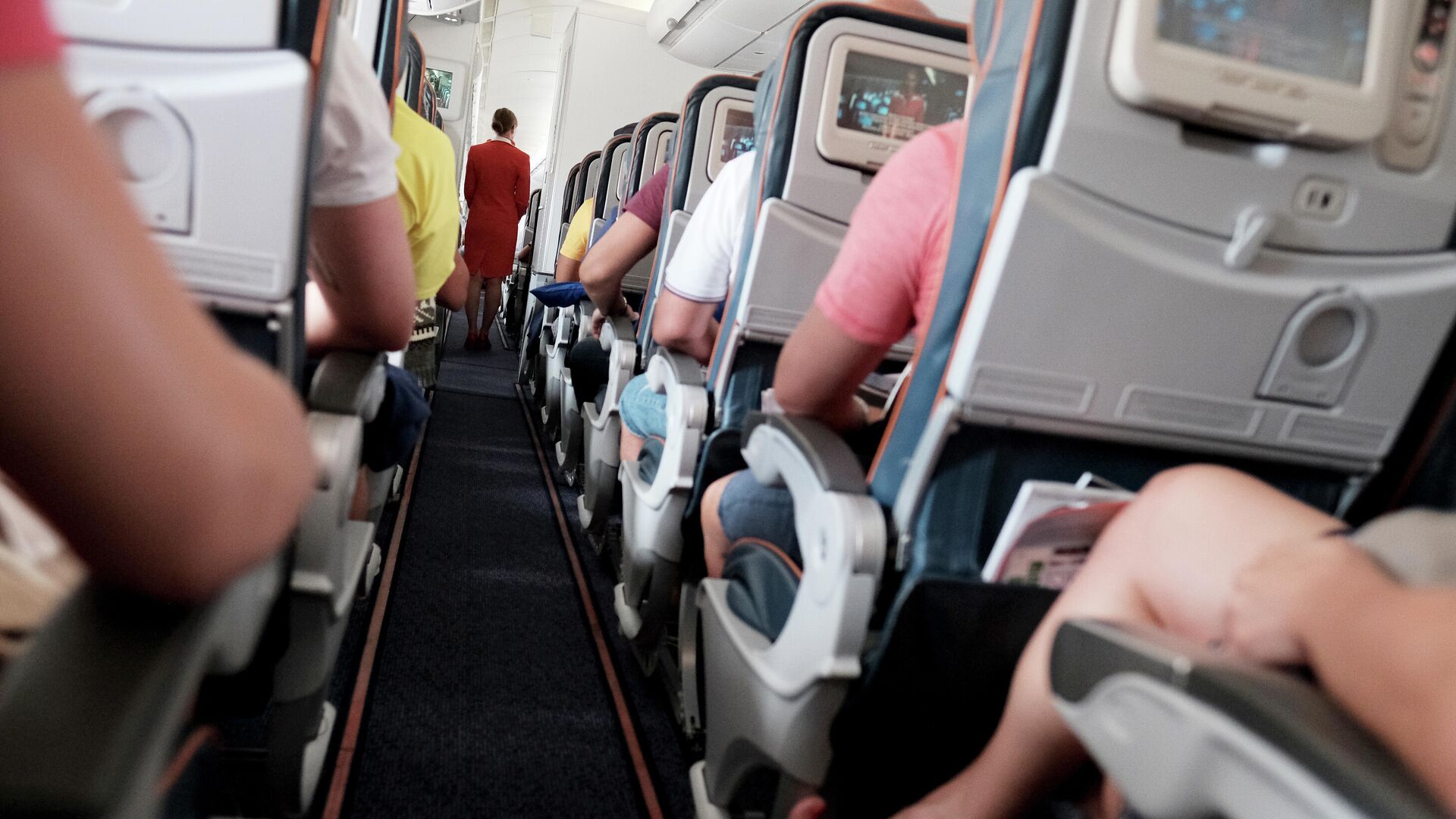 MOSCOW, 7 Nov –
At Sheremetyevo airport, a drunk passenger was detained for a brawl on board a plane that flew from Stockholm to Moscow. Told about it
City news agency "Moscow"
with reference to the press service of the UT Ministry of Internal Affairs of Russia for the Central Federal District.
"Tonight <...> we received a message that a police squad is required on board the plane flying from Stockholm to Moscow," the press service said in a commentary.
The material says that the rowdy began to behave inappropriately while taxiing. It is clarified that the drunk passenger shouted, tried to break the seat and broke the inner plastic glass of the porthole, thereby injuring his hand.
The offender was taken to the duty station, where he was sent for a medical examination. It turned out to be a resident of Belgorod born in 1980. The violator received medical assistance. He was diagnosed with cut wounds on two fingers of his right hand.
An administrative protocol was drawn up against the citizen under the article "Petty hooliganism".
…