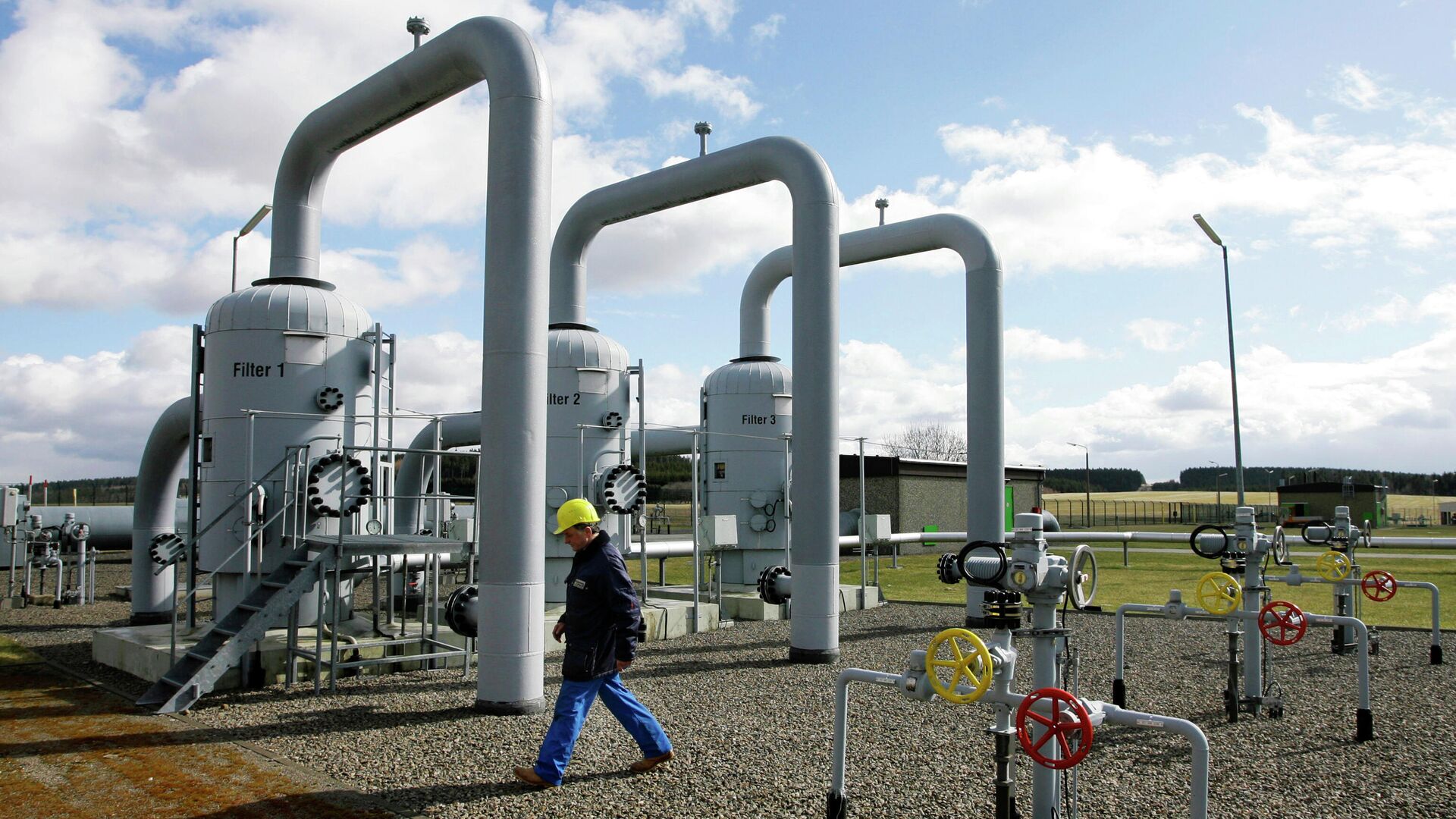 SIMFEROPOL, 23 October – The words of the President of Ukraine Volodymyr Zelensky about the discount on transit to Europe in excess of the volumes of gas established by the contract are dictated by the desire to preserve the gray financial schemes through a virtual reverse and ensure the supply of gas taken from the transit pipe to Ukrainian consumers, said Boris Martsinkevich, editor-in-chief of the Geoenergy Info analytical magazine.
Earlier, the head of the Ukrainian opposition party "Batkivshchyna" Yulia Tymoshenko said that her country has always used Russian gas, and called the situation with the purchase of "European" gas "a big deception."
"Transit service is pumping gas from a point on the border to a point on the border. When gas is distributed among consumers in Ukraine along the way, the operator of the Ukrainian gas transportation system serves a smaller volume, money (for transit, $ 32 per thousand cubic meters) is put into your pocket, this is usual There is no physical reverse, there is an exclusively financial reverse, when it was only according to the documents that the gas went to Europe and returned from Europe to Ukraine, "Martsinkevich said.
According to the expert, the main problem for Kiev is that to implement a real, physical reverse of gas from Europe to Ukraine, a lot of money and time are needed – to re-equip the transit route, as well as the source of supply itself.
"If gas is currently flowing east-west, then it will be necessary to maintain pressure from west to east. That is, at least all compressor stations located on the border must be switched to interconnector mode. It takes time and costs a lot of money. If this pressure is not there , this will be the biggest catastrophe, since 8 gas outlets from the Ukrainian GTS provide gas to 44 settlements of Ukraine, which in this case remain without gas, "the expert said.
According to Martsinkevich, the authorities in Kiev are making statements to preserve gas transit for two main reasons.
"There are two reasons: one is the fear that the financial scheme will disappear. Namely, the possibility of getting money for pumping an incomplete volume of gas and triple resale of Russian gas in order to buy it not from the supplier, but at the prices of the European spot. And the second: that energy security is violated Ukraine, because it is technically unclear how (without transit from the Russian Federation – ed.) To provide end consumers, "Martsinkevich said.
Advisor to the General Director of Gazprom Export LLC, Doctor of Economics, Professor Andriy Konoplyanik previously noted that Gazprom's agreements on gas supplies to Hungary not through Ukraine mean not only a decrease in the possibility of a virtual gas reverse, but also a decrease in opportunities to receive unreasonable unrealized gas transit.
…