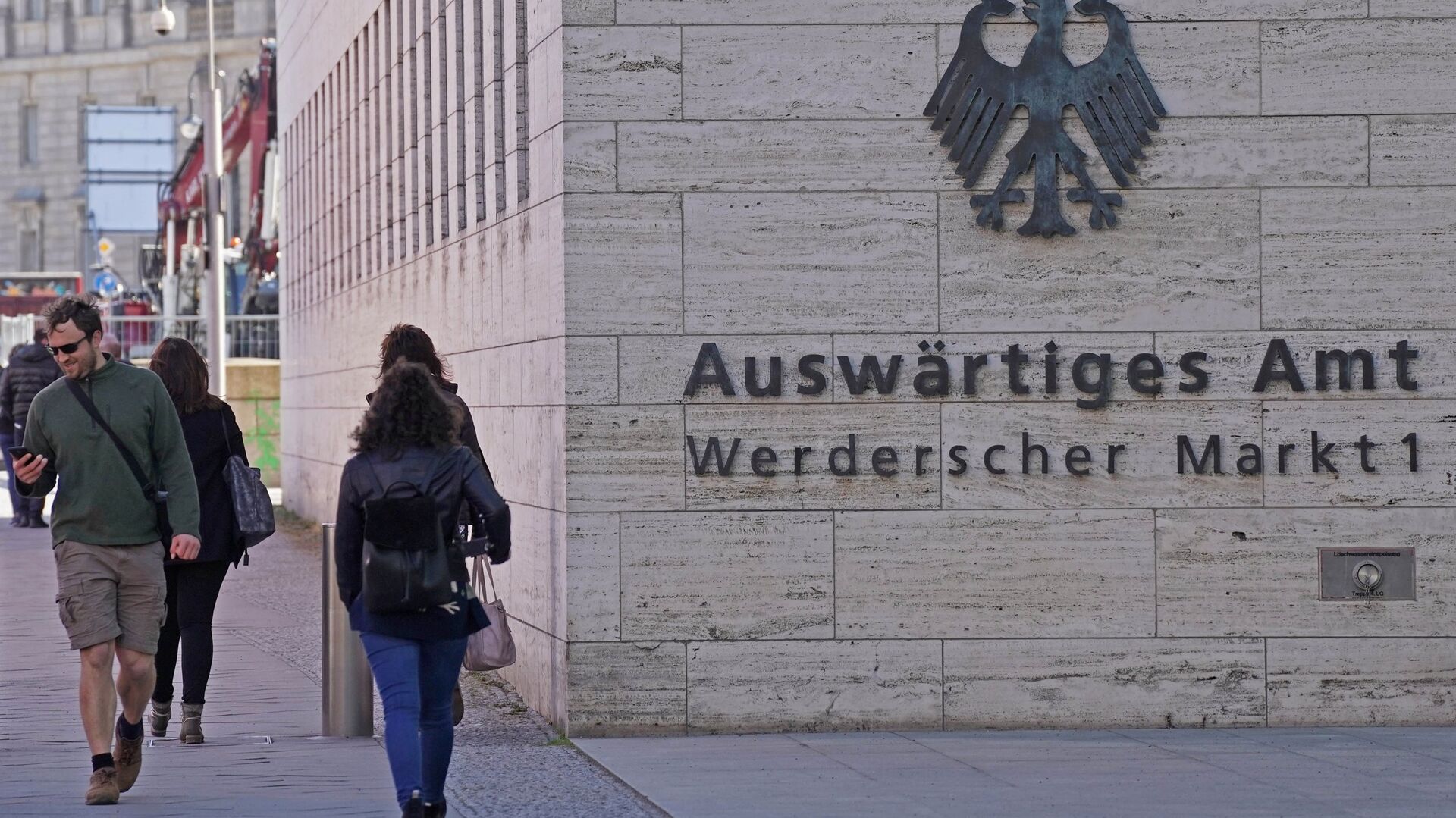 BERLIN, 23 October – Berlin took note of the statement by Turkish President Tayyip Erdogan on declaring ambassadors of 10 countries, including Germany, persona non grata, and is consulting with other countries, the German Foreign Ministry said.
The embassies of 10 countries: Canada, France, Finland, Denmark, Germany, the Netherlands, New Zealand, Norway, Sweden and the United States – earlier called on Turkey to release human rights defender Osman Kavala. After that, the Turkish Foreign Ministry confirmed the call of the ambassadors of these countries, they were reminded of the need to observe the Vienna Convention on Diplomatic Relations. Erdogan said on Saturday that he had instructed the Foreign Minister to immediately take measures to ensure that these 10 ambassadors were declared persona non grata. The Turkish Foreign Ministry has not yet commented on Erdogan's statement.
"We took into account the statements of Turkish President Erdogan," the newspaper quoted the statement of the German Foreign Ministry.
Zeit
…
The ministry added that "they are currently actively consulting with nine other affected countries."
A number of German politicians have already criticized Erdogan. In particular, the head of the Bundestag Foreign Policy Committee, Norbert Röttgen, told the Süddeutsche Zeitung newspaper about "an incredible foreign policy escalation." According to him, the Turkish leader with such a step alienates his country from Europe and the West.
Osman Kavala is a well-known Turkish human rights activist, founder of the cultural foundation Anadolu Kültür AŞ, which, in particular, supports projects of ethnic and religious minorities, often with an international focus, including reconciliation between the Turkish and Armenian populations and the peaceful resolution of the Kurdish issue.
In February 2020, a Turkish court acquitted Kavala on charges of involvement in an attempted overthrow of the government in the 2013 Istanbul Gezi Park protests, but the Istanbul prosecutor's office issued a new arrest warrant on the same day. New charges were brought against Kavala, this time for participating in a coup attempt in Turkey in July 2016.
…