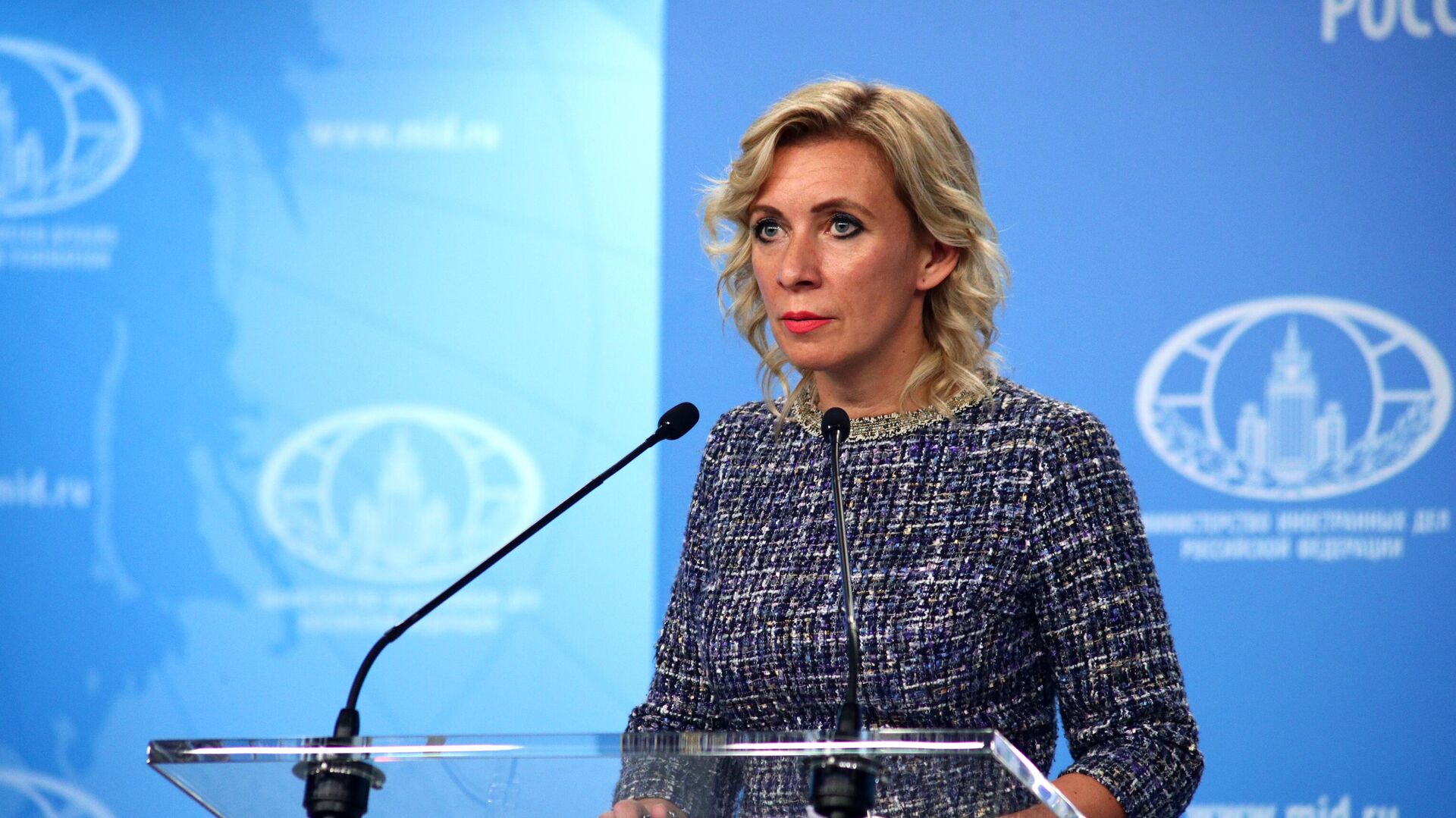 MOSCOW, October 22 – The official representative of the Russian Foreign Ministry, Maria Zakharova, called the ban of the Latvian authorities on the broadcasting of the First Channel relay as a manifestation of Riga's policy of squeezing objectionable media outlets and squeezing everything Russian out of its information space.
The Latvian Electronic Media Council on Thursday decided to cancel the broadcasting license in the republic of the First Baltic Channel (PBK). This channel, which mainly rebroadcasts the programs of the Russian First Channel, was one of the most popular in the republic.
Zakharova wrote in her Telegram channel that "one of the strong points of the accusation against the broadcaster was some revealed facts of broadcasting fakes about COVID-19."
"This is despite the fact that, as the creative director of PBK Jacqueline Tsinovska explained, the channel just responded to the calls of the Latvian government, literally sounding the alarm in connection with the catastrophic epidemiological situation in the country, to pay special attention to informing Russian-speaking residents of Latvia about the possibilities of vaccination against coronavirus . Literally on the eve of the verdict, PBC announced a series of programs on this topic, "she said.
According to her, "apparently, the anticipation of reprisals against another Russian-speaking broadcaster still turned out to be stronger than common sense."
"It is sad to realize that this will hardly stop Riga's systematic attack on the Russian language, as well as on freedom of speech and pluralism of opinions in their broadest reading. ", – added Zakharova.
According to her, "it is no less sad to observe such manifestations of Riga's automatic policy of stifling objectionable media outlets and squeezing all Russians out of their information space with the complete silence of the entire human rights guard of the" collective West ", not to mention the authoritative international structures in their profile."
The authorities of the Baltic countries have repeatedly obstructed the work of the Russian media. The Russian Foreign Ministry announced clear signs of a coordinated line of these states. Cases of harassment of the media in the Baltic states, the Russian ministry noted, "clearly demonstrate what demagogic statements about the adherence of Vilnius, Riga and Tallinn to the principles of democracy and freedom of speech are worth in practice."
…