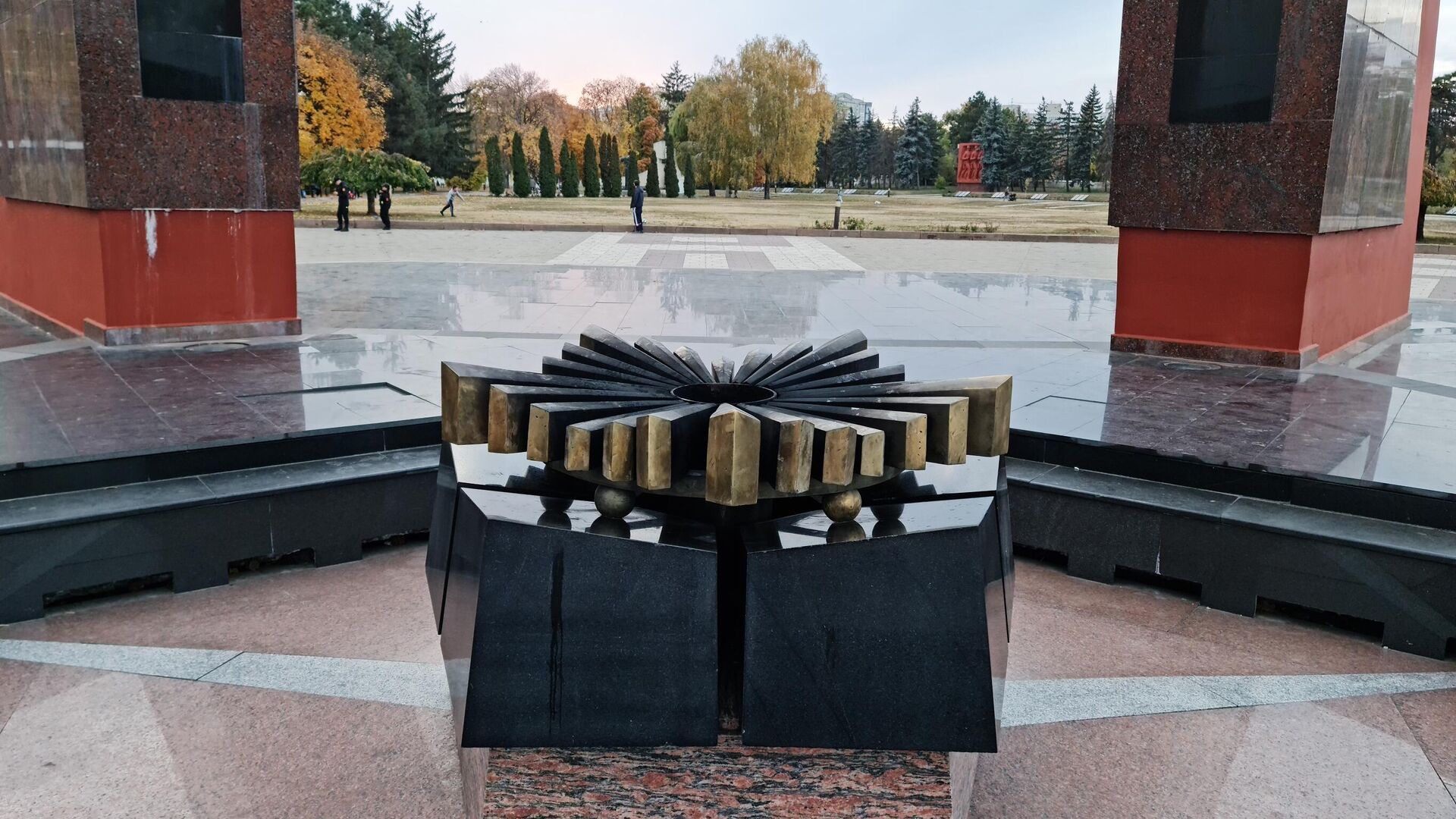 CHISINAU, 22 October – Moldovan Prime Minister Natalia Gavrilitsa said that the Eternal Flame at the Chisinau memorial was extinguished due to a technical malfunction, and not to save gas.
The eternal flame at the memorial of glory to Soviet soldiers in Chisinau on Friday afternoon was temporarily extinguished. The press service of the Ministry of Defense explained this by the low pressure in the gas pipeline and the need to solve the problem with the flame damping due to the wind. At the same time, a particle of fire was transferred to the Museum of Military Glory. By evening, the fire burned again at the memorial.
"It was a technical malfunction, everything has already been fixed, we will ensure that the Eternal Flame burns," Gavrilica said on the air of Moldova 1 TV channel.
When asked by a journalist whether the authorities' call to save gas could be the reason, she replied that "it has nothing to do with the situation."
The company "Gazprom" on October 1 extended the contract with Moldova for the supply of gas for a month. The Moldovagaz company reported on October 6 that gas consumption in Moldova temporarily exceeds the supply of fuel from the Russian Federation, which may also lead to problems with the supply of electricity. On October 13, a "alert regime" was introduced in the country due to the situation in the gas sector, which can be considered a preparatory step for declaring a state of emergency. The government on Friday asked the parliament to introduce a state of emergency so that it would be possible to quickly allocate funds from the budget for the purchase of additional volumes of gas to maintain pressure in the gas pipeline.
…