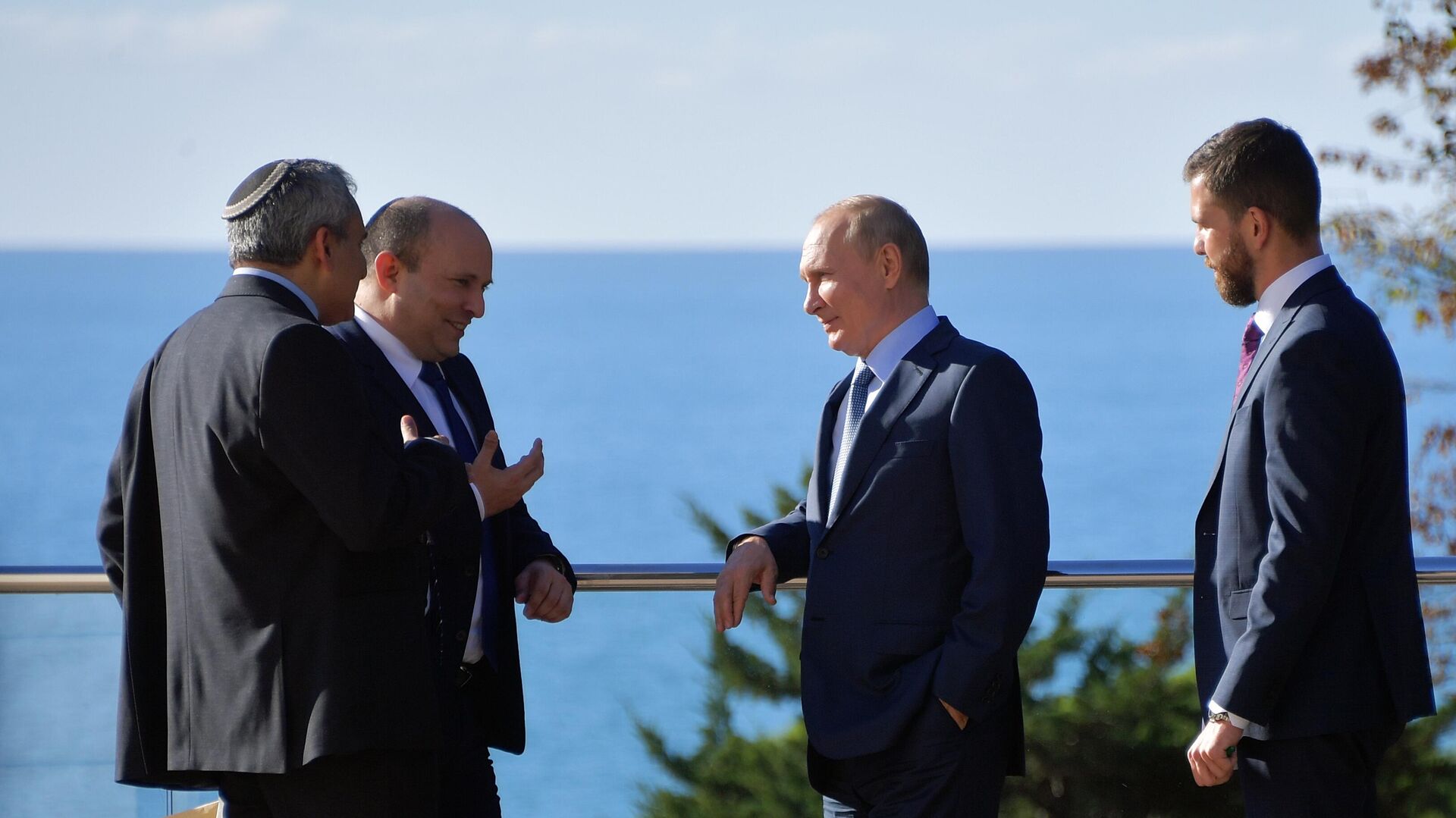 TEL-AVIV, October 22 – Russian President Vladimir Putin and Israeli Prime Minister Naftali Bennett have agreed to continue the existing interaction between the countries on Syria, a member of the Israeli delegation, Minister of Construction Zeev Elkin told reporters of the Israeli newspaper Yediot Ahronot.
"Construction Minister Zeev Elkin said that Prime Minister Naftali Bennett and Russian President Vladimir Putin at a meeting in Sochi agreed to continue the existing interaction and agreements with Russia regarding the situation in Syria. Elkin, who was present at the meeting, added that they also agreed." about the continuation of the previous model of relations and bringing them to a new level, "the publication says.
In the afternoon, at the Bocharov Ruchey residence in Sochi, an official meeting between Prime Minister Naftali Bennett and Russian President Vladimir Putin took place, which lasted five hours. The meeting was warm and positive; a number of significant issues in bilateral relations were discussed at it, the Israeli prime minister's office said. Bennett's visit to Russia is timed to coincide with the 30th anniversary of the restoration of full-fledged diplomatic relations between the countries, celebrated on October 18.
The mechanism of "deconflicting" between the military of both countries has been operating since the fall of 2015. It is based on the line of operational communication between the Russian Khmeimim airbase in Syria and the Israeli command and staff complex Kiriya in Tel Aviv. Debugging the mechanisms and procedures for interaction that the parties use to avoid accidental clashes and other incidents became especially relevant after the death of an Il-20 reconnaissance aircraft of the Russian Aerospace Forces, which was accidentally shot down by Syrian air defense on September 17 while repelling an Israeli air raid.
…