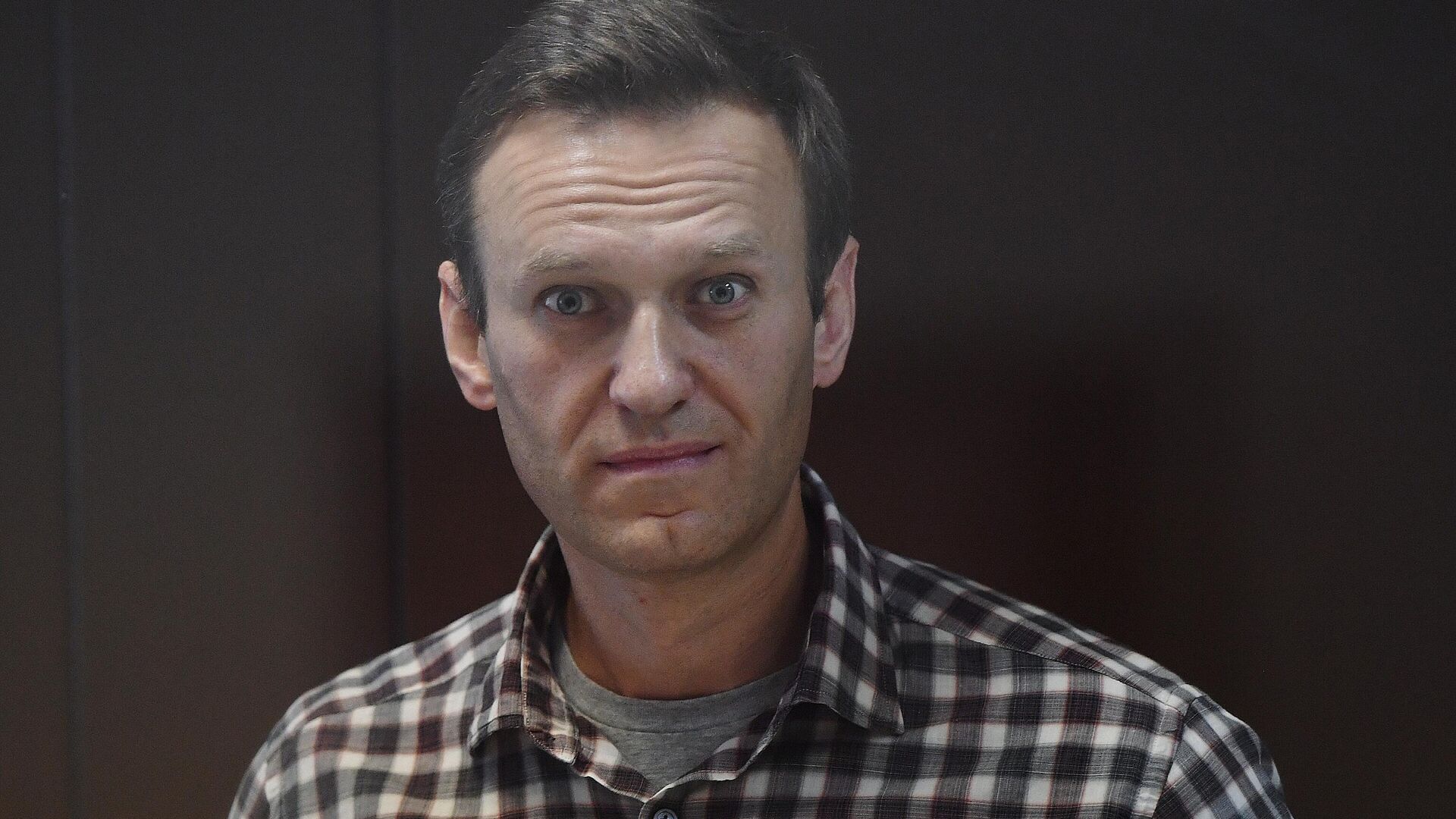 MOSCOW, October 21 – Statements by Western politicians in connection with the announcement of Alexei Navalny as a laureate of the European Parliament Prize prove that Russia's opponents view the blogger solely as an instrument of interference in its internal affairs, said Vladimir Dzhabarov, a member of the Federation Council Commission for the Protection of State Sovereignty.
The European Parliament said on Wednesday that it had awarded the Sakharov Prize for 2021 to Navalny. After that, a number of Western politicians, including the President of the European Parliament David Sassoli, EU High Representative for Foreign Affairs Josep Borrell, German Foreign Minister Heiko Maas, and Latvian Foreign Minister Edgar Rinkevich, made calls to "immediately and unconditionally" release the blogger, contrary to the court's decision.
"The comments of Western officials on the announcement of Navalny as a laureate of the European Parliament Prize for Freedom of Thought prove that our opponents view the radical exclusively as a tool for attempts to interfere in Russia's internal affairs," Jabarov said on Thursday in the Commission's Telegram channel.
The senator noted that the member of the European Parliament, Andrius Kubilius, known for his anti-Russian stance, said bluntly that the European Parliament and Navalny are doing the same thing. "In fact, this is an open recognition of the fact that the West and Navalny's structures are together trying to destabilize the socio-political situation in Russia," he stressed.
"It is obvious that the anti-Russian forces in the West will not stop using their protégés to try to interfere in the internal affairs of Russia. We will continue to take all necessary measures to prevent any such attempts," Jabarov concluded.
Now Navalny is serving time in correctional colony No. 2 in the Vladimir region.
On February 2, the Simonovsky Court of Moscow ruled to cancel the blogger's suspended sentence in the Yves Rocher case and replace it with 3.5 years in a general regime colony. The FSIN insisted on this – according to the department, he repeatedly violated the conditions of the probationary period and was put on the wanted list before his arrest. Subsequently, the Moscow City Court approved this decision.
The Yves Rocher case was initiated by the Investigative Committee at the request of the then head of the company's representative office in Russia, French citizen Bruno Leproux. As the court established, Navalny and his brother Oleg tricked the representatives of Yves Rocher to conclude an agreement for the transportation of mail with the Glavnaya Subscription Agency company, which they created.
Services, according to the verdict, were provided at inflated rates and by another transport company. The total damage, according to the RF IC, exceeded 30 million rubles: 26 million were stolen from Yves Rocher, the rest from the Interregional Processing Company, which, according to the investigation, became another object of fraud.
…