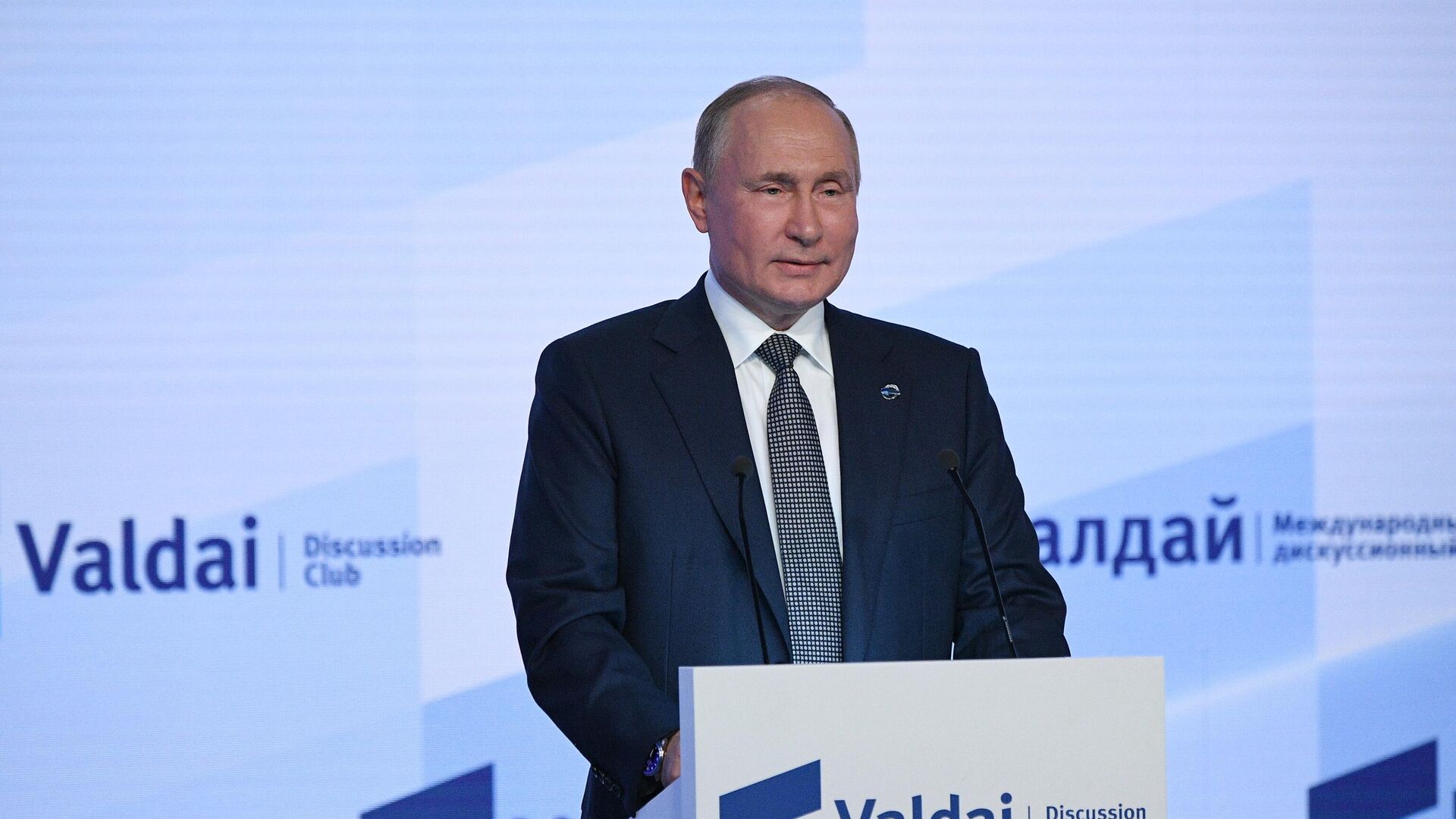 SOCHI, 21 October – If Germany shows interest under the new Chancellor, the Petersburg Dialogue can be revived, but the future coalition is outlined as difficult, Russian President Vladimir Putin said at a meeting of the Valdai International Discussion Club.
"This not only depends on us. If the German side shows interest in this, we will intensify this work. Although it, the Petersburg Dialogue, exists, it has not gone anywhere, it continues. Of course, mutual contacts between representatives of the public of the two countries can be done more intense and more effective. We just need to depoliticize everything. I hope it will be so, "he answered the question whether it would be possible to revive the Petersburg Dialogue with the new Chancellor of the Federal Republic of Germany.
However, the president noted that the coalition in Germany "is going to be rather complicated."
"There are multidirectional political views of the future political forces in this coalition, a possible coalition. Let's see what this will lead to in practice. But we are for, we are ready for this," Putin said.
…