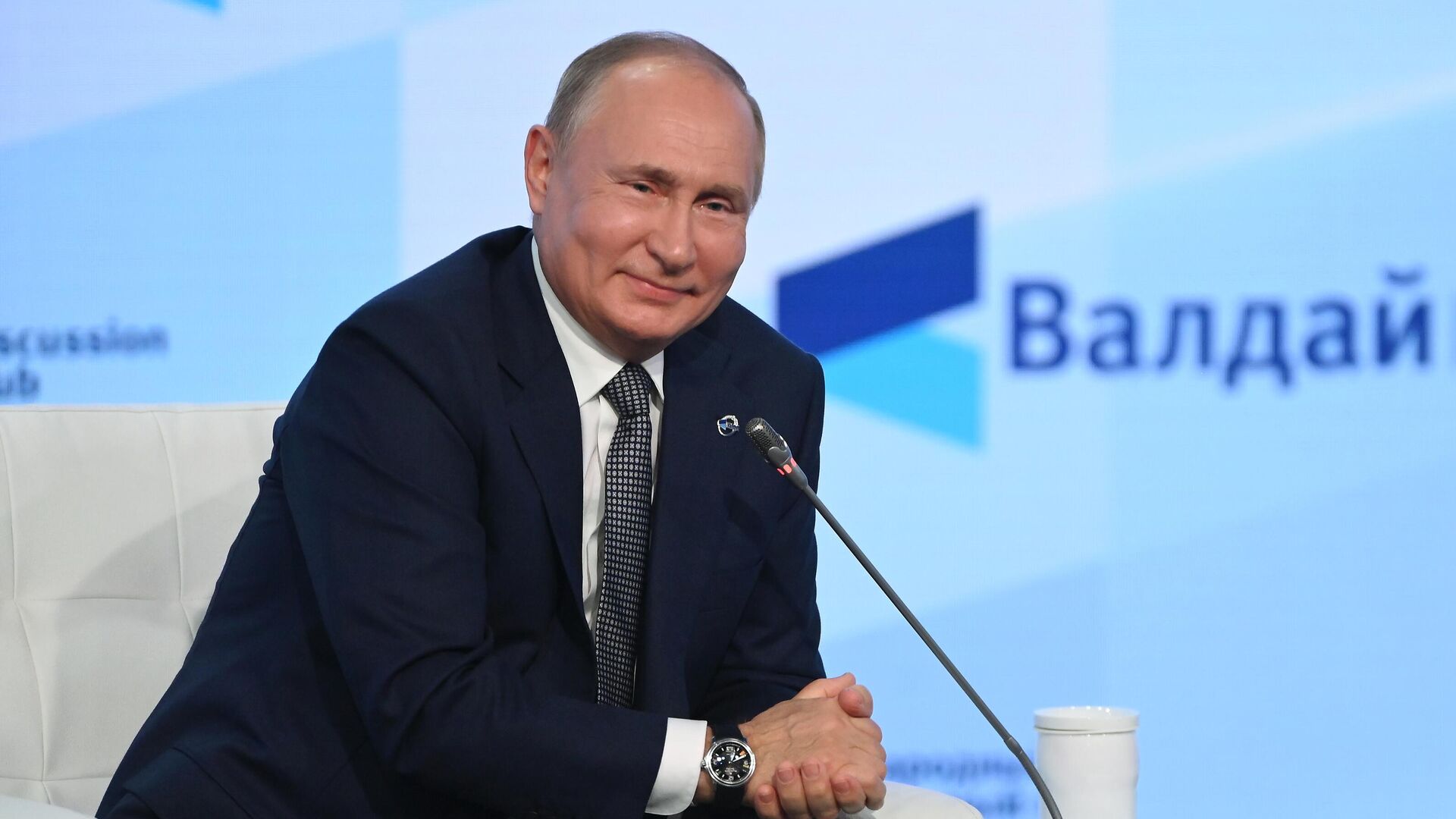 SOCHI, 21 October – Russian President Vladimir Putin, during a conversation with the moderator of the Valdai Forum, joked that he was not claiming his salary.
Host Fyodor Lukyanov thanked Putin for the conversation and added that he was relieving him of his duties as a moderator of the Valdai Forum.
"I am not claiming your salary," the president responded.
The Valdai International Discussion Club is a periodic meeting of renowned experts specializing in the study of Russian foreign and domestic policy. The club was founded in September 2004 at the initiative of the agency of the Council for Foreign and Defense Policy, the Moscow Times newspaper, the magazines "Russia in Global Affairs" and Russia Profile. The club owes its name to the venue of the first conference, which took place in Veliky Novgorod, near Lake Valdai.
Valdai is one of the world's leading platforms for interaction between the Russian and international intellectual and political elite. Over the years of its existence, more than a thousand representatives of the international scientific community from several dozen countries of the world have taken part in the work of the club.
…