Two such brothers in Uttarakhand Police who are an inspiration to the youth. Ritesh Shah and Rajesh Shah are currently serving in Dehradun and Haridwar districts. Both brothers have given their services in the districts of Pauri, Kotdwar, Dehradun etc.
Karan Khurana, Haridwar
Two brilliant inspectors of Uttarakhand Police, Ritesh Shah and Rajesh Shah, have completed 19 years of immaculate tenure while serving honestly in the police department. Both Rajesh Shah and Ritesh Shah have received many important medals for their work. Ritesh Shah and Rajesh Shah have served in districts like Pauri, Kotdwar and Dehradun etc.

Haridwar Nagar Kotwali in-charge Inspector Rajesh Shah told that he and his younger brother Ritesh Shah have received higher education in Lucknow. He has done MSc BEd as a higher education. After doing B.Ed, he has been a teacher in the world famous school City Montessori School in Lucknow. After this, he took the examination in the Uttarakhand Police Recruitment in 2002 and after that he got selected. Rajesh Shah has received two meritorious service medals. Also received the Best Investigator Officer Award in 2013-14.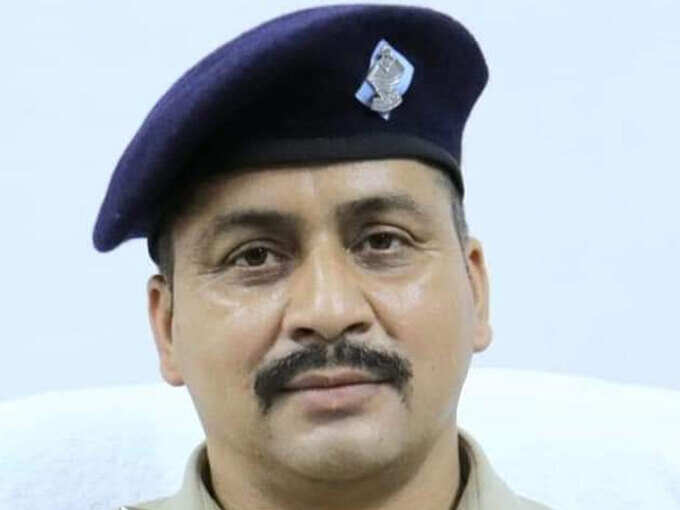 Dehradun Nagar Kotwali in-charge inspector Ritesh Shah told that he was doing LLB in Lucknow. After doing LLB, he also took the examination in the recruitment of Inspector. After getting selected, he is also serving in Uttarakhand for the last 19 years. In his tenure of 19 years, Ritesh Shah has received three service meritorious medals.
Both brothers are an inspiration to the youth. Rajesh Shah said that youth should stay away from drugs to increase the value of their family. Also, staying in good company should focus on your goal. Ritesh Shah said that youth should move towards the goal with 100% dedication, success will be achieved everywhere.
.