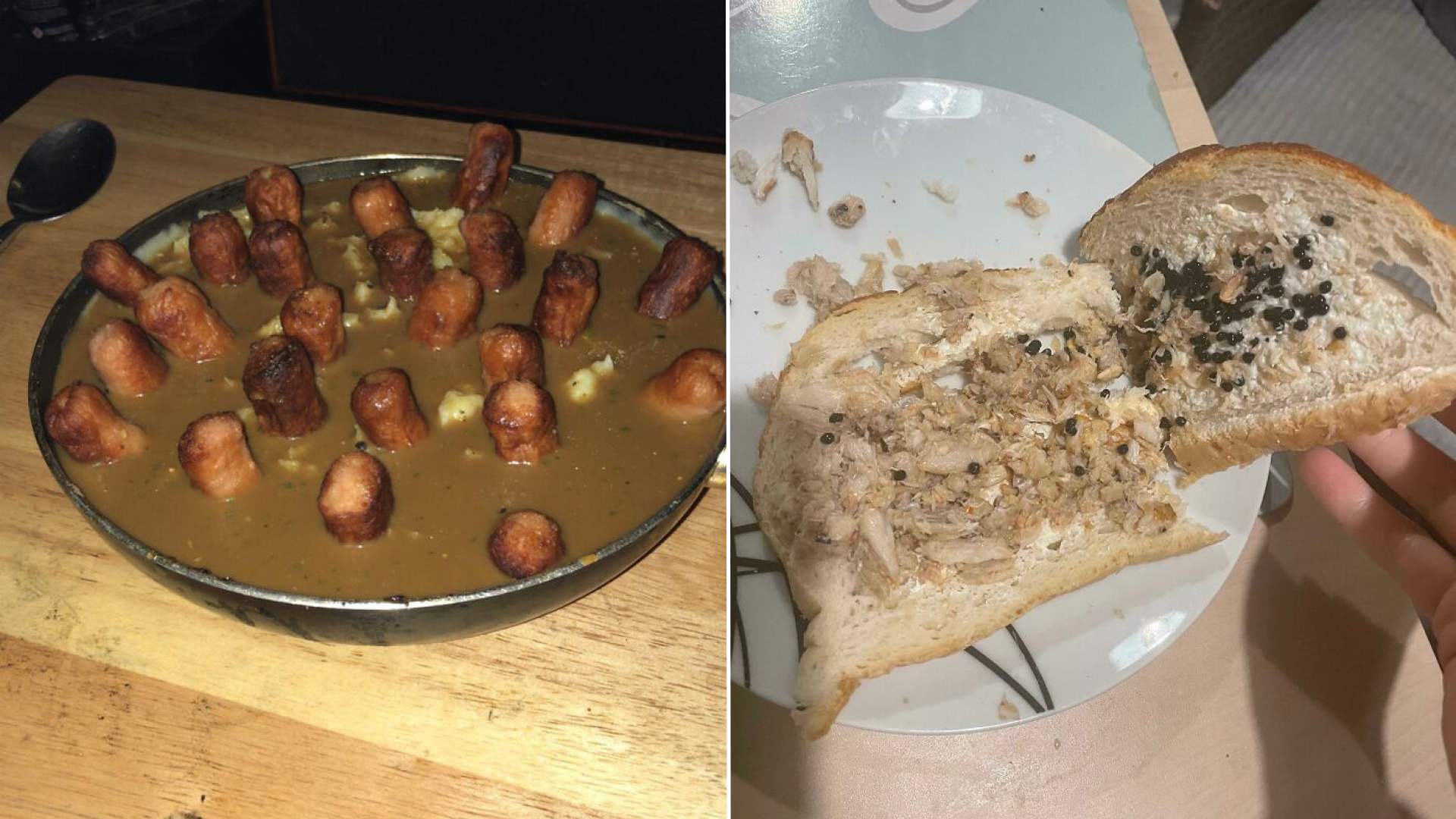 "Ask my boyfriend to make croissants for dinner…" — Britt BroChil.
"Pureshka with sausages in a completely wild interpretation of my boyfriend"— leisurerules0714.
"That's all the cooking my boyfriend can do. He was completely sober, by the way."— marymf4.
"Boyfriend always makes faces out of food. This time I laughed unreasonably long"— hippiepunk rocker.
"In my lover's mind, this is a very appropriate cut for a romantic evening."— skinnerspatty.
"He saw somewhere a photo of a dessert with a banana, he was inspired and did … this"— banana fundae.
"My boyfriend made a sandwich with crab meat and caviar, but in the end he didn't even finish this miracle, because the sandwich turned out to be "too fishy"— meadilicious.
"So this is what my boyfriend made me for lunch. I'm not sure if he loves me."— suspiciousguy.
"My darling made a blueberry milkshake. Oh my God."— D-Beyond.