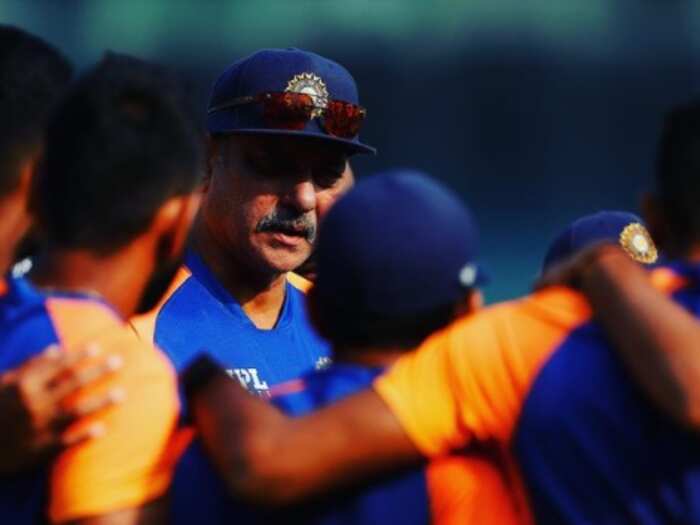 WTC Final: The final of the World Test Championship between India and New Zealand will be played in Southampton from June 18. Team India has started practice after 3 days of strict quarantine.
New Delhi
Former India pacer Ajit Agarkar believes India's road to the World Test Championship (WTC) final against New Zealand will not be easy.

Agarkar says that the opposition has a strong fast bowler bowling attack and conditions in England will suit them. The WTC Finals will be played in Southampton from 18 to 22 June.

When and where did Ajit Agarkar played his last international match? Answer some such simple questions and win prizes

On Star Sports' show 'Game Plan', Agarkar discussed the challenges India might face. "There is definitely a lot of variety in it (in New Zealand's fast bowling attack)," Agarkar said. I mean it's because you look at a bowler like Kyle Jamieson who is tall and presents a different kind of challenge.

Agarkar lauded the experienced pace duo of Trent Boult and Tim Southee besides Neil Wegner who has the ability to surprise anyone with his pace.

He said, 'Both Bolt and Southee, while bowling to a right-handed batsman, take one ball out and bring the other in. After that, Wagner, when there is no help and the pitch is flat, he comes and gets wickets and he is doing that regularly. So the challenge will be different.

If you know New Zealand will be more suited to the team at the hands of the Aegeus Bowl. According to Agarkar, 'Things will also be in his favor because when you play in England it is almost like it is in New Zealand. This makes it easier with the Duke ball that swings. So it will be very challenging.

Agarkar said, "Also, India has not played any Test cricket in recent times, India has not played on foreign soil after the tour of Australia. The situation in Australia was completely different. So this is the biggest challenge. And that is why I believe preparation will be important.

India registered a comeback against Australia after falling both at home and against England at home. Taking into account India's performance in recent years, Agarkar said that Team India's strong side is its ability to win with different players.

Agarkar said, "I think passion and belief in oneself and the ability of the team is important. Look at the home series against England, we expected India to win.

"Yes, the conditions were favorable for India and their spin bowling but they lost the first Test easily. He made a comeback and easily defeated England in the next three Tests. Look at the series against Australia, India lost the first test, the entire team was bowled out for 36, lost a lot of key players, be it your best batsman in the team, Virat Kohli or best bowler Mohammed Shami.

Agarkar said, "At the end of the series you had Shardul Thakur, T Natarajan, Mohammad Siraj bowling against a strong Australian side and you were able to find a way to win in those conditions as well. So despite not being very experienced, the depth of the team came in handy – the players coming into the team believed that they could do well. This is India's strong side.
.