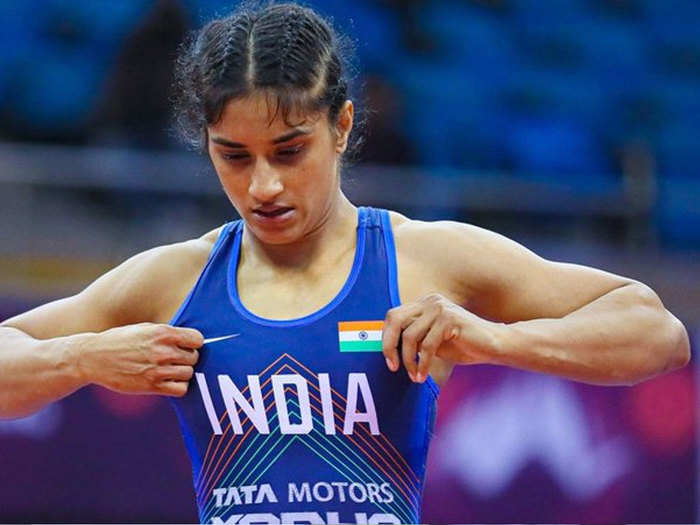 Just before the Tokyo Olympics, star wrestler Vinesh Phogat has won gold at the Poland Open. With her winning gold in this tournament, India's hopes of medals in the Olympics have strengthened even more.
warsaw
India's star wrestler Vinesh Phogat proved that her preparations for the Tokyo Olympics are moving in the right direction by winning the 53kg gold medal at the Poland Open on Friday. This also allowed him to spend some crucial time on the mat before the Olympics. This is the third title of the season for 26-year-old Vinesh, who also bagged the Matteo Pelicone in March and the Asian Championship gold in April.

With this win, Vinesh is likely to become the top seeded wrestler at the Tokyo Olympics. Initially, Vinesh was not troubled by any of her rivals except against 2019 World Championship bronze medalist Ekaterina Poleshchuk and lost only two points to reach the top spot on the podium. She did not lose a single point against Ukraine's Kristina Bereza in the final and registered an 8-0 win.

Vinesh scored most of her points with a 'double-leg attack' while 2019 European silver medalist Bereja remained on the defensive throughout the bout. World bronze medalist and Asian Games champion Vinesh struggled to secure a 6-2 win over Poleshchuk, while she pinned American rival Amy Ann Fernside in just 75 seconds in the semifinals.

Vinesh faced a tough challenge from the defensive play of Poleshchuk in the opening round. He employed a left-footed attack strategy against the Russian wrestler, but his bet backfired and Poleshchuk took a 2-0 lead. Vinesh attacked the opponent's legs in the second period and managed to make the score 2-2. Poleshchuk made a technical mistake this time, which earned Vinesh two more points.

He defeated the Russian wrestler one more time to win the match 6-2. In the next round, however, they got a comfortable victory. He pinned the American wrestler in just 75 seconds. At this time she was leading 6-0 in the match. Earlier, Anshu Malik had to withdraw from the tournament in the weight category of 57 kg due to fever.
.