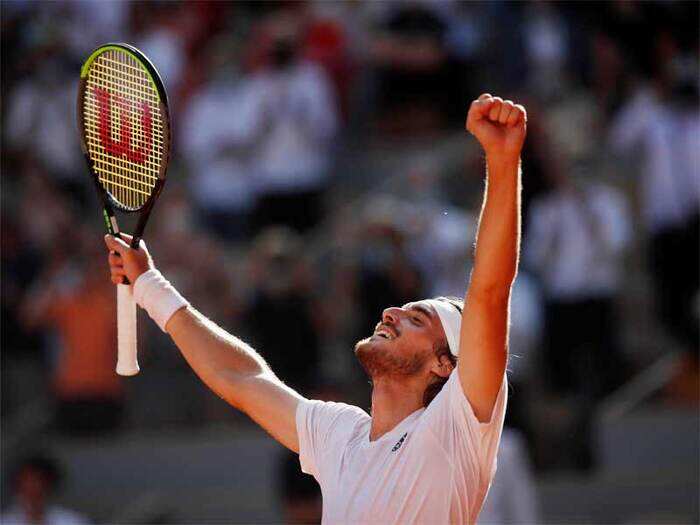 Stefanos Tsitsipas created history by defeating Alexander Zverev in the semi-finals of the French Open. He is the first Greek player to reach the Grand Slam singles final.
Paris
Fifth seed Stefanos Tsitsipas reached his first Grand Slam final with a five-set win over Alexander Zverev in the French Open semi-finals on Friday. Tsitsipas defeated Zverev 6-3, 6-3, 4-6, 4-6, 6-3 in a match that lasted more than three-and-a-half hours at Court Philippe Chatrier.

On Sunday, Tsitsipas will face the winner of the second semi-final between 13-time Roland Garros champion Nadal and top seed Novak Djokovic. Nadal and Djokovic face each other for the 58th time on Friday.

The skies were cloudy in the afternoon, and Tsitsipas, with his strong return, won at the end of the semi-finals thanks to consecutive effortless mistakes from sixth seed Zverev.

Tsitsipas will be the first Greek player to reach a Grand Slam singles final as well as the youngest player to reach the French Open title since Nadal in 2008. Nadal won the 2008 championship title five days after his 22nd birthday.
.