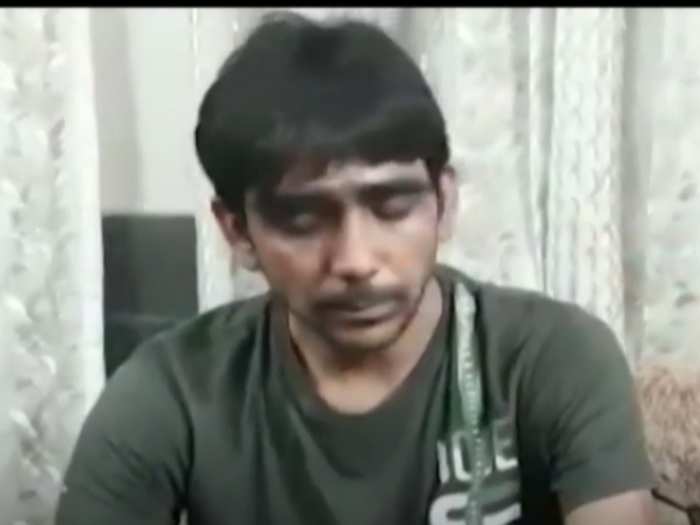 Two-time Olympic medalist Sushil Kumar was arrested by the Special Cell of Delhi Police on May 24 from Delhi's Mundka area. Sushli and her associate Ajay Sehrawat were absconding for 18 days.
New Delhi
The troubles of Olympian Sushil Kumar, accused in the young wrestler Sagar Dhankhar murder case, are increasing continuously. Sonu Mahal, an eyewitness of this massacre, has revealed many secrets by coming in front of the media.

Sonu told in a conversation with a private news channel that Sushil beat her mercilessly on the night of 5 May. According to Mahal, two-time Olympic medalist Sushil and some of his teammates had kidnapped Sagar and brought him to Chhatrasal Stadium.

When did wrestler Sushil Kumar become the world champion? Answer some such simple questions and win prizes

Sonu told that Virendra, who had been the coach of Chhatrasal Stadium, was beaten up and driven away by Sushil. After this Virendra had opened his arena in Nagloi. Sagar used to take about 60 wrestlers from Chhatrasal Stadium to Nagloi, which Sushil passed away.

According to the eyewitness Mahal, four to five people, including Sonu and Sagar, were taken hostage on the night of May 4-5. Of these, Sushil released a boy when his wife called the police twice.

According to Sonu, ' Sushil was searching for Sagar since the morning of 4th May. On the same day Sushil and Neeraj Bawana picked up two boys Amit and Ravindra from Outer Delhi and took them hostage in the car. Sushil and Bawana beat Amit and Ravindra and took them to Sagar's flat.

After this, Sushil also forcibly took Sagar and Sonu hostage in the car and started beating them with hockey and sticks at Chhatrasal Stadium. When Sagar and Sonu passed away, they were released after which they were taken to the hospital. Sonu's hand is broken and rods are attached to it.

Sushil left Bhagat on his wife's call
Sushil took Bhagat Singh, one of Sagar's associates, hostage throughout the night and kept beating him. After this, Bhagat Singh's wife called the police and informed about her husband's kidnapping. After which Sushil got Bhagat Singh's wife to talk through a video call and told that I am fine and no one has kidnapped me. However, Bhagat was released later.

Sushil is currently in police custody. Sushil Kumar was arrested by the Special Cell of Delhi Police on May 24 after absconding from Delhi along with his aide Ajay for 18 days.
.