Location data including the name, Aadhaar number of the users who registered for the vaccine through the Co-WIN platform have been claimed to have been leaked.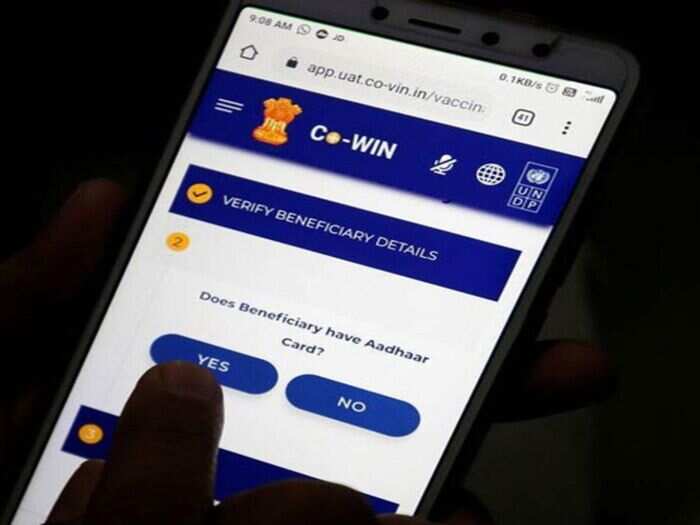 Highlights:
Data leak of 150 million registered users
Health Ministry said to investigate the matter
Security researcher calls site that claims leak is fake
New Delhi
On Thursday, a website has claimed that the data of 150 million Indians who got the corona vaccine has been leaked on the dark web. However, the Ministry of Health and security researchers have denied this incident of data leak. But the matter has been said to be investigated. The slot for COVID-19 vaccination in the country is booked through the CoWin platform.
To book slots on Covin, users have to submit their Aadhaar card or any other government ID card, phone number and location. The report claimed that the phone numbers and Aadhaar card details of 150 million users have been leaked.
Xiaomi Mi 11 Lite will be sold on Flipkart, important information revealed before launch
It was claimed on Data Leak Market on Thursday that a database containing information on people taking the Kovid-19 vaccine in India was available for sale for $ 800. The leaked data reportedly includes names, Aadhaar numbers, locations and phone numbers of people who have registered for the vaccine. The website claimed that it is not the original leaker of the data but a reseller.
Internet faster than you think! These tips will increase Wi-Fi speed instantly
However, the health ministry and researcher Rajasekhar Razahariya soon refuted these claims of a data leak market. RS Sharma, Head, Co-Win Portal, said in a statement, "The alleged reports of hacking of the Co-Win system on social media caught our attention. We would like to point out that in Co-Win all vaccination data is stored in a safe and secure digital environment. This data is not shared with any outside agency other than Co-Win. In the data leak, there are reports of the geo-location of people taking the vaccine being leaked, while this is not even collected in Co-Vin. At present, this news seems to be completely fake. However, we have asked MeitY's Compure Emergency Response Team to investigate the matter. At the same time, the Ministry of Health has also informed about the investigation of this matter.
According to security researcher Rajasekhar, the website claiming to leak the Kovid data is completely fake. Sharing the screenshot of the fake website, he wrote, 'Covin portal is not hacked!! Some fake #DarkwebLeakMarket is claiming to sell data of 150 million people who got vaccinated in India. It's completely fake. This is a bitcoin scam. Don't rely on it. Check screenshot. Fake leaks are listed here.
.