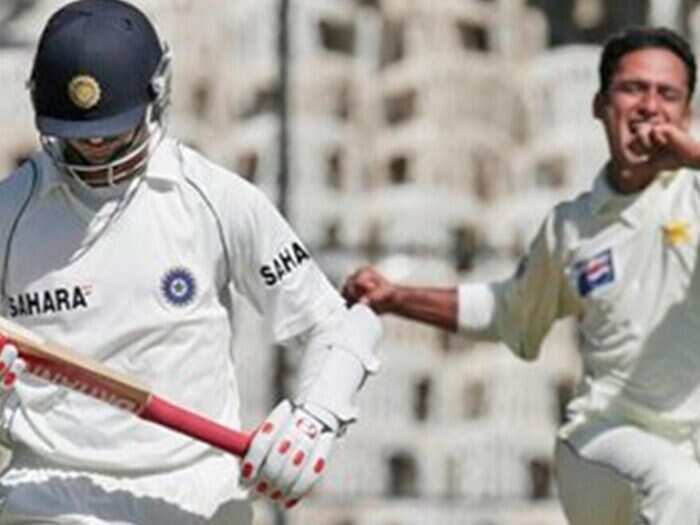 Rahul Dravid Gesture: When Rahul Dravid was about to sit in the taxi, Yasir Arafat called him. Dravid left his taxi and started talking to Arafat. Dravid spoke to him for 15 minutes.
New Delhi
Pakistani cricketer Yasir Arafat has said that he was greatly influenced by India's great batsman Rahul Dravid. Arafat has referred to an incident during the 2014 tour of England when Dravid left his taxi to talk to him.

This former Pakistan fast bowler played a lot of T20 cricket in the second round of his career. He played in T20 Blast for several counties in England. In 2014, Rahul Dravid went to Lord's to ring the opening bell for the second Test between India and England. Arafat saw Dravid near the stadium and called him.

Arafat said on Sports Yaari YouTube channel, 'Rahul Dravid came to commentary on a match at Lord's. He was leaving the stadium after the match. He called for a taxi. He was about to sit in the taxi when I called from a distance, 'Rahul Bhai'.

Arafat further said, 'He heard my voice and told the driver to leave. He let the cab go and spoke to me. I had not played much cricket for Pakistan, yet Rahul spoke to me for 10-15 minutes. He talked about my cricket and family. I really liked it all.'

Arafat said that he was impressed that despite he not being a big name in Pakistan cricket, Dravid dropped a taxi for him and spoke with him.

Yasir played three Test matches for Pakistan and took nine wickets. His first wicket out of these nine was Dravid. Arafat played his first test match against India in 2007. Arafat took five wickets in the innings in that match.

Arafat said, "It was a big achievement for me in my Test cricket to start with the wicket of Rahul Dravid. I can say that Rahul Dravid's wicket was the most valuable wicket of my career.
.